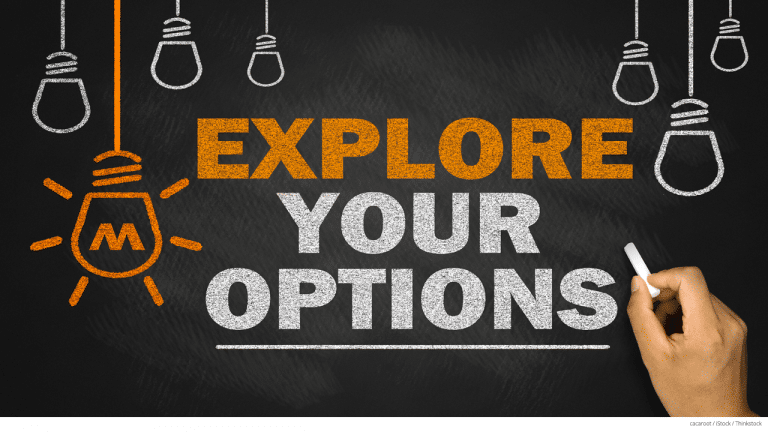 Are Medicare decisions dragging you down? Medicare parts have simple names, but what's in a name, really? What do all the letters mean, and how does Medicare Advantage work? Your Medicare options can be tricky to understand and even trickier to access.
Medicare Parts A, B, C, and D all give you different kinds of benefits and can combine in different ways. To top it off, some plans have multiple titles. For instance, Medicare Parts A and B are collectively known as Original Medicare; Medicare Part C is commonly called Medicare Advantage.
You may be approaching the age when you'll be eligible for Medicare. (That's usually 65, for those out there whose birthdays sneak up on them.) Perhaps you've been automatically enrolled in Original Medicare or are planning to enroll. Whatever your Medicare situation, you almost always have the option of switching to Medicare Advantage if you qualify for Original Medicare. Whether or not the change is to your advantage is up to you, but it's good to know all about your Medicare options so you can make the best decision.
How Does Medicare Advantage Work?
Medicare Advantage, or Medicare Part C, isn't one single insurance policy—it's a collection of many different individual, Medicare-approved health insurance policies offered by private insurance companies. Medicare Advantage plans are required to offer the same benefits as Medicare Part A and Medicare Part B plans.⃰ But whereas Part A and Part B offer a fixed set of benefits based on government regulations, Medicare Advantage plans can offer any additional benefits the private insurance company chooses.
What Do Medicare Advantage Plans Cover?
Like Medicare Part A, Medicare Advantage plans work to cover hospital visits. The benefits associated with hospital visits could include the following.
Surgical procedures
Anesthesia
Medications administered in the hospital
Inpatient mental health
Like Medicare Part B, Medicare Advantage plans work to cover major medical expenses. These could include the following important services and devices.
Checkups at your doctor's office
Ambulance services to certain facilities
Wheelchairs and other "durable" medical equipment
Outpatient mental health
Clinical research
Medicare Advantage can also cover supplementary expenses. These may include important additions like:
Vision care
Prescription drugs
Wellness programs
How Do I Get Medicare Advantage?
Because of how Medicare Advantage works, private insurance agencies like HealthMarkets can work with you to find an affordable Medicare Advantage plan. As a HealthMarkets agent, I have access to a wide variety of plans from national and regional insurance providers. I can personally help you choose the plan that's right for you—by phone or in person, depending on your preference. It's my goal to make enrolling in or changing Medicare plans a simple, no-hassle process. To get a Medicare Advantage Plan that works for you, just give me a call and we can get started today.