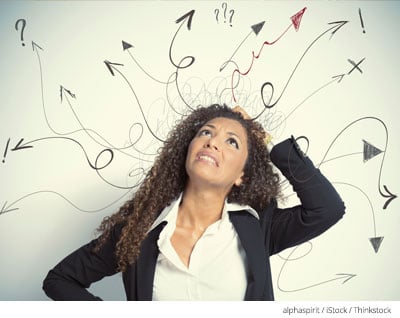 Shopping for health insurance takes a lot of time. Between comparing the thousands of plans available and evaluating premiums and coverage, choosing the first plan that sounds good can be extremely tempting. However, purchasing a plan prematurely could put you at risk of making one of the 4 common health insurance mistakes.
Not shopping around
Nationwide, there are thousands of different health insurance plans. These plans have different prices, benefits, provider networks, etc. In order to get protection at the best possible price, it's essential that consumers shop the market to assess the many options out there. Consumers can call (or go to the website of) individual insurance companies one by one, or they can use an insurance agency such as HealthMarkets, that offers plans from over 200 different insurance companies nationwide.
Buying just on price
Tips for health insurance shopping:
Shop around.
Look beyond the premiums.
Check the coverage.
Get free help from a licensed agent.
With something as confusing as health insurance, it's easy to choose a plan simply based on the most visible information: the monthly premium. That may work—sometimes.
The cost of health care goes way beyond the premiums. Your costs could include deductibles, copays, and coinsurance on all sorts of health care services (doctors visits, medications, procedures, etc). Without looking more closely, you could end up spending more in out-of-pocket expenses than what you saved in monthly premiums.
It's the total cost that matters, not just the monthly premium. In order to do a proper assessment of your health care needs, you should review your coverage options, out-of-pocket expenses, and the different monthly premium costs. All together, you can make a well-informed choice that could save money.
Leaving gaps in coverage
Health insurance plans all have some form of cost-sharing (deductibles, copays, coinsurance, and max out-of-pocket). This can expose a consumer to as much as $7,150 per year if they have an individual plan and $14,300 if they have a family plan.
If you run into a serious health problem, the medical expenses can seriously damage your family's financial stability. In fact, critical illness costs caused more than 60% of all bankruptcies, even though almost 80% of those filers had health insurance. Fortunately, there are affordable supplemental insurance products that help cover these financial gaps. Supplemental health insurance plans can put money in your pocket if you have an accident, are hospitalized, or have a critical illness (heart attack, cancer, or stroke).
Going it alone
Let's face it, health insurance is a puzzle. With all the different coverage levels, premiums, subsidy applications, and provider networks, it's easy to get confused. Although it may be confusing, protecting your health and financial well-being is vital. But you don't have to go it alone. You wouldn't try your own legal case or do your own heart surgery. Instead, you would find a licensed professional that you can trust.
You don't have to find health insurance on your own either. I can help you make the right decision for you and your family. Best of all, my service is completely free. Call today to learn more.