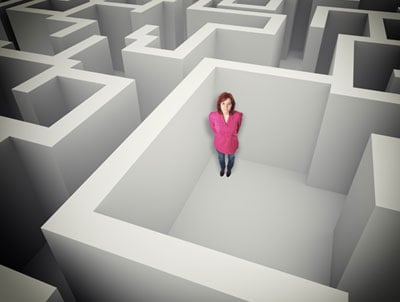 The Open Enrollment Period for the Affordable Care Act (ACA) is a great time to evaluate your healthcare re-enrollment. You may need to re-enroll, re-apply for, or switch your health plan. It all depends on your needs and any changes you may have experienced.
Ensure You Have the Right Subsidies
When you enrolled last year, you were asked whether you would permit the IRS to check your tax records for subsidy eligibility for the next five years. You should be receiving a letter from the government indicating which option you selected. If you said no, when you experience health insurance automatic re-enrollment, you will lose your subsidy entirely. Without allowing the tax record review, the government won't automatically continue your subsidy.
If you said yes, the government will automatically continue to provide a subsidy in the exact amount you received this year. This may not sound like a problem at first, but the same subsidy is likely to be the wrong one, unfortunately, and is therefore likely to cost you. Let's look at an example:
Say your current health policy has a gross (or full-priced) premium of $500 per month with a $400 monthly subsidy, leaving $100 a month for you to pay. For the next year, your insurance company is raising the full-priced premium 10% to $550 per month. If you continue with your $400 subsidy, the monthly cost to you increases from $100 to $150 – an additional $600 per year. In this case, a 10% increase to the insurance company is a 50% increase to your wallet. Even worse: if you chose not to allow the IRS to check your tax records, you'll lose your subsidy entirely, meaning you'll have to cover the full $550.
So, what's the solution?
In short, you're going to have to re-apply for subsidies. As part of that process, you'll have to fill out the exact same information you did previously for the government to once again determine what the right subsidies are for you. During this process, you may re-enroll in the plan you have today, but that will require entering a 14-digit plan ID code; look for the code on a notice sent to you from your insurance company. You can also choose to switch plans at this point. If you do, carefully consider all of your options before making the switch.
In order to get everything arranged in time, you should re-apply for subsidies and re-enroll within the first four weeks of Open Enrollment.
Start Your Healthcare Re-enrollment with HealthMarkets
If you bought an ACA plan last year, don't sit back and let everything auto-renew. HealthMarkets can help you evaluate your options, your current needs, and your budget. During healthcare re-enrollment, you could even find out that that you qualify for $0 premium health insurance.
Begin comparing plans with HealthMarkets today. Call a licensed insurance agent at (800) 304-3414.