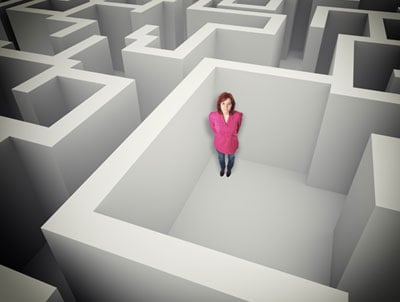 The second season of open enrollment for the Affordable Care Act (ACA) begins this Saturday, November 15, and it's the first time the 8 million individuals who got coverage under the ACA in 2014 will need to re-enroll, renew or switch their health plans.1
Although the ACA – like the insurance marketplace overall – is meant to help Americans, it has many intricacies that can be tough to navigate. The re-enrollment process may further confuse consumers, putting them at risk of paying the wrong amount for insurance, not receiving the correct subsidy amount or, in the worst case scenario, losing their subsidy altogether.
To be clear, no one will go uninsured if currently enrolled; however, if you don't take action, you might receive the wrong subsidies and end up paying way too much for your plan in 2015. Here's what you need to know to re-enroll by the December 15 deadline.
When you enrolled last year, you were asked whether you would permit the IRS to check your tax records for subsidy determination for the next five years. Some people said yes, some said no; you should be receiving a letter from the government indicating which you selected. If you said no, when your plan automatically re-enrolls, you will lose your subsidy entirely. Without allowing the tax record review, the government won't automatically continue your subsidy for 2015.
If you said yes, the government will automatically continue to provide a subsidy in the exact amount you received this year. This may not sound like a problem at first, but the same subsidy is likely to be the wrong one, unfortunately, and is therefore likely to cost you. Let's look at an example:
Say your 2014 health policy has a gross (or full-priced) premium of $500 per month with a $400 monthly subsidy, leaving $100 a month for you to pay. For 2015, your insurance company is raising the full-priced premium 10 percent to $550 per month. If you continue with your $400 subsidy, the monthly cost to you increases from $100 to $150 – an additional $600 per year. In this case, a 10 percent increase to the insurance company is a 50 percent increase to your wallet. Even worse: if you chose not to allow the IRS to check your tax records you will lose your subsidy entirely, meaning you will have to cover the full $550.
In either case, doing nothing poses a significant problem. So, what is the solution?
In short, you are going to have to return to HealthCare.gov or your state exchange and re-apply for subsidies. As part of that process you'll have to fill out all of the same information you did last year in order for the government to re-determine what the right subsidies are for you for 2015. During this process you may re-enroll in the plan you have today, but that will require entering a 14-digit plan ID code; look for the code on a notice sent to you from your insurance company. You can also choose to switch plans at this point. If you do, carefully consider all of your options before making the switch; there are 77 new insurance companies offering health plans in 2015 and many rate changes from last year's carriers.
In order to get everything set up for January 1, you need to re-apply for subsidies and re-enroll within the first four weeks of open enrollment, from November 15 to December 15. With a short timeframe and a lot of complexity, you may want to consult an insurance agent, who can explain plans and counsel you on the best choice for you and your family, not to mention make sure you are maximizing the subsidies you can access for 2015.
The good news is this: because of changes to the ACA, if Americans take the proper steps to redetermine their subsidies and re-enroll, most are likely to see a subsidy increase, mitigating what they pay out of pocket in 2015.
Let's recap: if you do nothing, you will automatically re-enroll in your current health plan. However, depending on whether you allowed the IRS to review your tax records, you will either lose your subsidy or keep your current financial assistance, which may not cover as much of your higher monthly premium. Either way, you could have the incorrect subsidy for 2015 and pay more – a lot more, in some cases – each month. As a result, you must re-apply on the exchange to get your full 2015 subsidy and, while you're at it, you can sign up for the same plan or switch to a new one.
There are few things more important than protecting your health and financial well-being. If you bought an ACA plan last year, don't think you can sit back and let everything auto-renew. Take action on your own, contact an insurance agent for assistance and make sure you get the best protection at the best price. You'll be happy you did.
HealthMarkets Insurance Agency is a leading health insurance marketplace, offering thousands of plans from more than 200 different insurance companies. Having enrolled Americans in more than 1.4 million insurance policies, HealthMarkets is licensed in all states and provides service at no cost. Consumers can compare plans online at HealthMarkets.com, speak with a representative 24/7 at (800) 304-3414 or meet in person with one of more than 3,000 local insurance agents across the country.