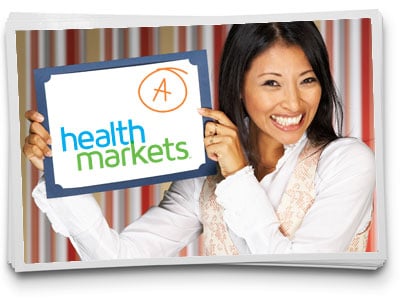 We are thrilled to announce the Better Business Bureau (BBB) has assigned HealthMarkets, Inc. an "A+" rating in their HealthMarkets review! Not to brag (okay, maybe a little), but that is the highest rating assigned by the BBB. On top of that, HealthMarkets Insurance Agency received an "A" rating. You can't see it, but we're beaming with pride over here. Back-to-back HealthMarkets reviews of A+ and A are something we could get used to.
Our goal is to help individuals, families and small business owners understand their insurance options and find the plans that best serve their needs; therefore, their trust is critical to the success of our business. Having the trust of consumers and the BBB – the pinnacle of business ethics standards and marketplace trust – means we're doing something right and is critical to the success of our business.
The health insurance market can be tough to navigate, so we focus on making it as easy as possible for people. One thing we aren't afraid to brag about is what we call our "Three Cs":
• Convenience: The option to work together over the phone (yes, with a real live person!), online 24/7, or face-to-face with one of our 3,000 local insurance agents
• Choice: We offer more than 200 different nationally and regionally recognized insurance companies
• Counsel: Have HealthMarkets review your coverage options. Our agents have the licensing, training and experience to recommend plans that meet your needs and budget
End of shameless plug. We're happy, and we hope we can make you happy too. Now is the best time to evaluate your health, Medicare, supplemental, life and long-term care insurance and see if there are better options for you, your family or business going into the second season of open enrollment for the Affordable Care Act. A fast and thorough HealthMarkets review of your insurance coverage is only a call away.
Our health insurance agents can help – even the BBB thinks so.