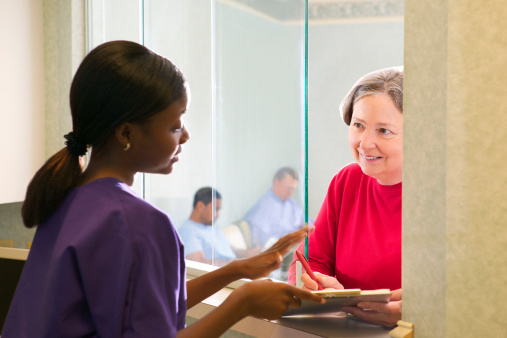 With growing concerns about healthcare costs, it's incumbent upon everyone—consumers, healthcare professionals and policy makers—to do what they can to rein in spending. One of the most helpful contributions consumers can make is to avoid using hospital emergency rooms for illnesses that are not true emergencies.
Avoiding inappropriate emergency room use can be especially important during cold and flu season, when hospitals tend to be extra busy.
Using an emergency room for treatment of a condition that could be seen in a doctor's office or urgent care center is an expensive choice. According to the New England Healthcare Institute, overuse of U.S. emergency rooms accounts for about $38 billion in wasteful spending each year.
It's not cheap for consumers, either. An emergency room visit for a non-urgent condition is two to five times greater than the cost of receiving care in a primary care setting for the same condition, according to the New England Healthcare Institute. For example, one study found treatment of an upper respiratory infection in the emergency department cost more than double than at a family practitioner's office: $221 versus $106.
But there are other reasons to avoid inappropriate ER use. Treatment of patients with non-urgent conditions can lead to delays in care for ER patients who are truly in need of urgent attention. ER visits often lead to extra, sometimes unnecessary, tests. Moreover, visiting an emergency room potentially exposes both patients and accompanying friends or family members to other infectious diseases.
Is It an Emergency?
The American College of Emergency Physicians offers a list of warning signs that indicate a medical emergency.
Difficulty breathing, shortness of breath
Chest or upper abdominal pain or pressure
Fainting, sudden dizziness, weakness
Changes in vision
confusion or changes in mental status
Any sudden or severe pain
Uncontrolled bleeding
Severe or persistent vomiting or diarrhea
Coughing or vomiting blood
Suicidal feelings
Shortness of breath
Unusual abdominal pain
It can be difficult to know when to choose ER care over another option. Today, however, consumers have options for avoiding the ER. Here are some alternatives:
Call your primary care doctor first, even if it's after-hours. Your doctor may provide access to a physician or nurse who can speak with you on the telephone to determine the most appropriate steps.
Check with your health plan. Some plans require you to call your primary care physician before you go to the ER unless your condition is life-threatening. Without pre-approval, you may pay more for care. Some health plans also offer a telephone hot line to a nurse who can advise you on where to seek care.
Ask yourself if you can wait until the next day, when your physician is available. The American College of Emergency Physicians has some guidelines that can help you decide what to do. (See info box)
Urgent care centers are springing up in many neighborhoods. Your primary care physician or hospital may even be part of a network with an urgent care center where your electronic medical records can be easily accessed for better, more personalized, care.
People who don't have a primary care provider are much more likely to use an emergency room, according to the Agency for Healthcare Research and Quality. So make sure you select a primary care provider. Seeing the same physician, along with any specialty physicians who are part of your doctor's network, will ensure continuity of care, good preventive care and avoiding the emergency room.
Remember that children have unique medical problems and may display different symptoms than adults. Symptoms that are serious for a child may not be as serious for an adult.
If you think a condition is life-threatening, call 9-1-1.