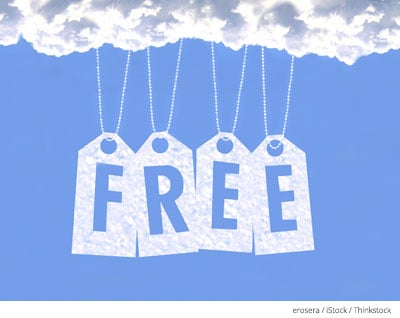 If your health insurance plan begins on or after 2010, your health insurance company must provide you with free preventive care. This means that, as long as you are within your provider network, you don't have to pay your copayment, coinsurance, or even meet your deductible.
What is considered to be free preventive care varies for adults, women (including during pregnancy) and children. So, we have created a list of every service covered within the differing groups.1
Free Preventive Care for Adults
Screenings

Abdominal aortic aneurysm
Alcohol misuse
Blood pressure
Cholesterol
Colorectal Cancer
Depression
Type 2 Diabetes
Hepatitis B
Hepatitis C
HIV
Lung Cancer
Obesity
Tobacco Use
Tuberculosis
Syphilis

Counseling

Alcohol misuse
Diet
Falls Prevention
Obesity
Sexually Transmitted Infection (STI)

Medication

Aspirin
Statin Preventive Medication

Immunizations

Diphtheria
Hepatitis A
Hepatitis B
Herpes Zoster
Human Papillomavirus
Influenza (Flu shot)
Measles Meningococcal
Mumps
Pertussis
Pneumococcal
Rubella
Tetanus
Varicella
Free Preventive Care for Women (including during pregnancy)
Screenings

Anemia
Bacteriuria
Breast Cancer Mammography
Cervical Cancer
Chlamydia Infection
Diabetes
Domestic and interpersonal violence
Gestational diabetes
Gonorrhea
Hepatitis B
HIV
Osteoporosis
Preeclampsia
Rh Incompatibility
Tobacco Use
Urinary Incontinence
Urinary Tract or Other Infection
Syphilis
HPV DNA test
Rh Incompatibility test

Counseling

BRCA
Breast Cancer Genetic Test
Breast Cancer Chemoprevention
Breastfeeding
Contraception
Domestic and interpersonal violence
HIV
Tobacco Use
Sexually Transmitted Infection (STI)

Medication

Contraception
Folic Acid supplements

Services
Free Preventive Care for Children
Assessments

Alcohol and Drug Use
Behavioral
Oral Health risk

Screenings

Autism
Bilirubin Concentration
Blood
Blood Pressure
Cervical Dysplasia
Congenital Hypothyroidism
Depression
Development
Dyslipidemia
Hearing
Height, Weight and Body Mass Index
Hematocrit or Hemoglobin
Hemoglobinopathies or sickle cell
Hepatitis B
HIV
Hypothyroidism
Lead
Maternal Depression
Obesity
Phenylketonuria (PKU)
Sexually Transmitted Infection (STI)
Vision(STI)

Testing

Tuberculin
Sexually Transmitted Infection (STI) prevention

Medications

Fluoride Chemoprevention supplements
Fluoride Varnish
Gonorrhea preventive medication (newborns)
Iron supplements

Immunizations

Tetanus
Diphtheria
Pertussis
Haemophilus influenza type b
Hepatitis A
Hepatitis B
Human Papillomavirus
Inactivated Poliovirus
Influenza (Flu shot)
Measles
Mumps
Rubella
Meningococcal
Pneumococcal
Rotarvirus
Varicella
With access to free preventive care, you and your family could catch signs of health issues before they develop into something dangerous. Don't delay. Find a HealthMarkets insurance agent, or call us at (800) 304-3414 to purchase health insurance and gain free preventive care.