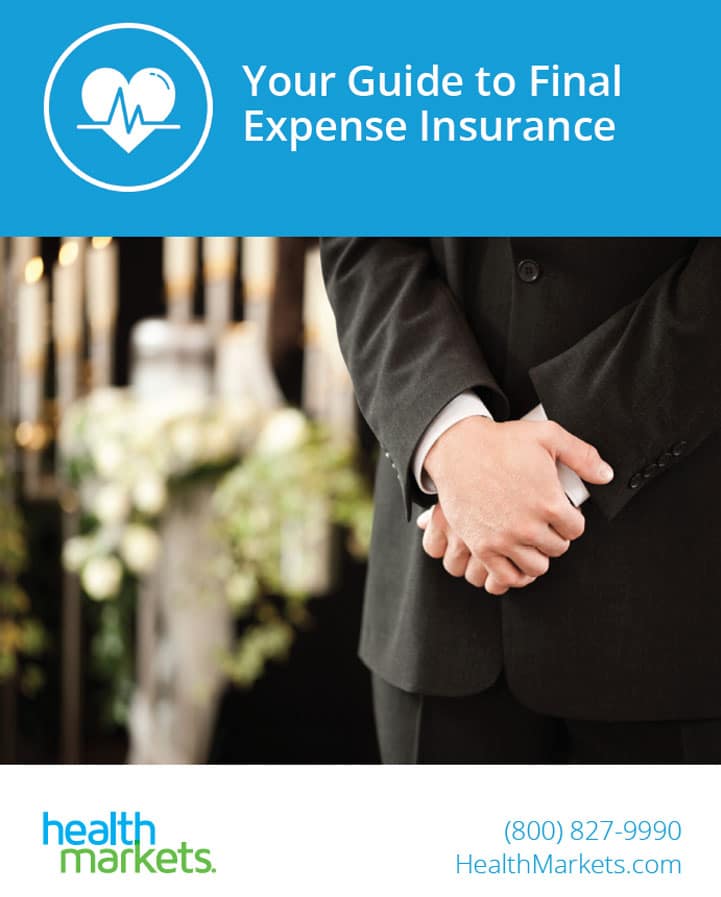 Download the Guide
No one likes to face mortality. Yet, we all know that no one lives forever. When it's time for you to pass, how will your family pay for your funeral? How will your debts be covered?
By purchasing a final expense insurance policy now, you can help your family get through a difficult time in the future. Instead of worrying about costs and finding the funds for a funeral, a final expense policy gives your family time to grieve and heal.
Understand the Basics of Final Expense Insurance
To help you learn more about final expense insurance, HealthMarkets has created Your Guide to Final Expense Insurance. It helps you know how final expense and burial insurance works and how it helps survivors cover burial costs and other outstanding debts.
Topics include:
What Is Final Expense Insurance?
Final Expense Insurance, Burial Insurance, Preneed Insurance—What's the Difference?
Why Do I Need Final Expense Insurance?
How Much Does a Funeral Cost?
What Types of Final Expense Insurance Are Available?
Final expense insurance protects your loved ones financially at a time when it's needed most. Start by downloading the guide today. And when you're ready, or if you have any questions, contact one of our trained and licensed agents at (800) 917-4169.