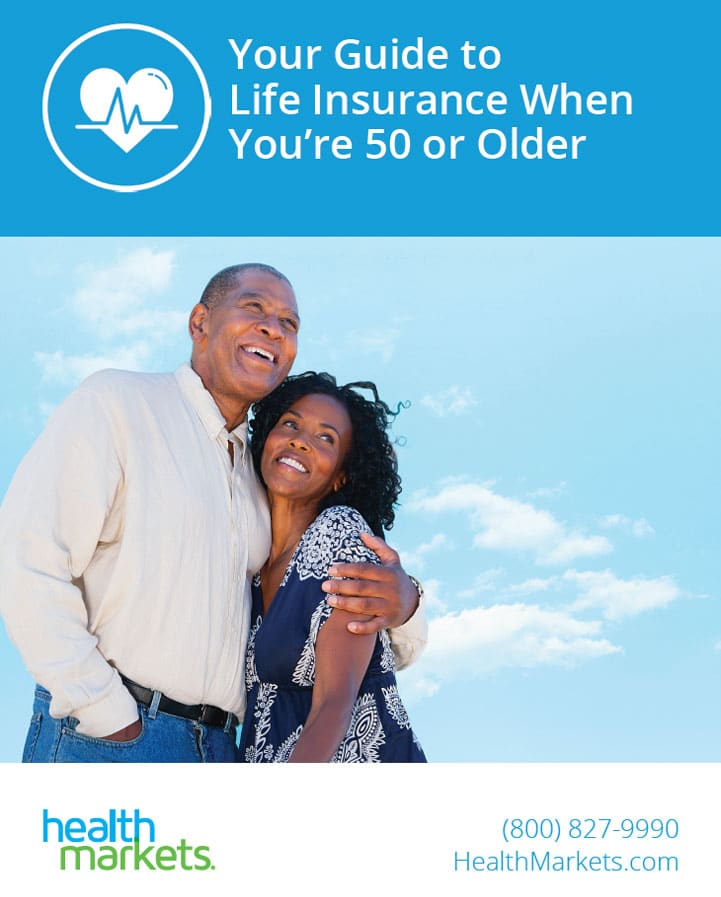 Download the Guide
With people living longer, turning 50 doesn't have that senior stigma it once did. Even though retirement may seem like it's far in the future, it's closer than you think. That's why now is the time to review your age 50 life insurance needs.
By locking in life insurance rates when you're 50, you still have time to purchase an affordable insurance plan. If you wait until after you retire to purchase a policy, you'll end up paying significantly higher premiums.
It's not too late to take advantage of the financial benefits that come with having a life insurance policy in place to protect your family. But there are some special considerations.
Why 50 Is a Good Time to Buy Life Insurance
To show you what to look for in finding the policy that best fits this stage of your life, HealthMarkets has created Your Guide to Life Insurance When You're 50 or Older.
Topics covered include:
I Have Insurance Through My Employer. Why Buy Now?
Do I Need Life Insurance at My Age?
Types of Life Insurance for Those Over 50
4 Ways to Use Life Insurance When You're Older
Tips on Getting Lower Rates
Converting Your Existing Term Life Plan
How Can I Use Accelerated Benefits?
Isn't It Too Soon to Think About Long-Term Care Insurance?
Don't wait any longer. HealthMarkets wants to help you make up for lost time with your life insurance choices. Start by downloading Your Guide to Life Insurance When You're 50 or Older today. And when you're ready, or if you have any questions, contact one of our trained and licensed agents at (800) 917-4169.