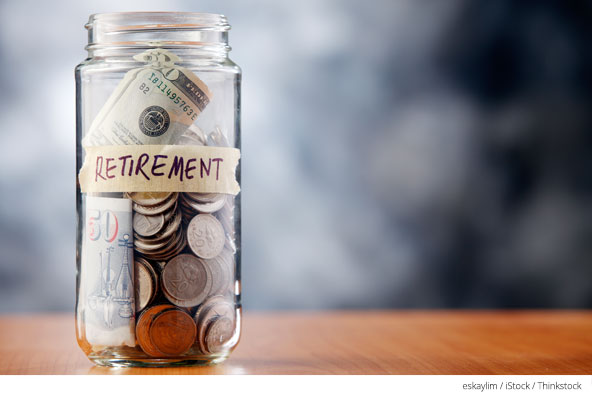 The road to retirement is a long stretch. People spend decades working hard so that they can rest easy during their golden years. But you might be surprised by how many people underestimate the amount they will need in savings for retirement and how soon to start planning. These days, people are living longer and are therefore needing to save more. Before enjoying your well-deserved permanent vacation, there are a few things to consider when retirement planning.
When to Start Planning
The first step is knowing when you should start retirement financial planning. Really, it's never too early to start planning. The cost of waiting is high – every year you wait means you have less time to save money. Using a retirement calculator can help you estimate monthly benefits based on your Social Security earnings record, determine your retirement age and life expectancy, and much more. There are also calculators that gauge your benefit amounts for early or late retirement.
It's important to have an idea of how you will enjoy your retirement. Answering these questions will help guide your retirement planning:
How will you spend your time during retirement?
Will you be working at any capacity after retirement?
Who will depend on you for financial support?
Where will you be living once you retire?
Saving for Retirement
You will receive Social Security retirement benefits when you retire between the ages of 62 to 70. Keep in mind that the earlier you retire, the more your benefits will be reduced per month because of a longer retirement period. On average, Social Security retirement benefits will replace about 40 percent of your pre-retirement earnings, so it's important to have other assets as well.
Another common way to finance for retirement is through a 401(k) retirement savings plan from an employer. In most cases, companies provide a match contribution up to a certain amount depending on your employer. That's free money going into your retirement. Other benefits include a tax break for contributing more of your own money and not paying taxes on dividends, capital gain, and other distributions. However, there are penalties for withdrawing money too soon, like owing income taxes on the money you take out.
Annuities, IRAs, and stocks and bonds are more sources of retirement income. By speaking with a Registered Representative, you will get advice on how to bridge the gap between personal savings and investments.
Want an idea of roughly how much in savings you will need? If, for example, you've paid off your mortgage and are in good health when you retire, you should need about 70 percent of your annual income before retirement to continue living comfortably. But it's also important to consider what your health might look like 10 or 20 years after you retire. Life Insurance and Long-Term Care Insurance can offer coverage that will help you avoid dipping into your investments.
Life Insurance
You may not realize it, but life insurance is a crucial part of saving for retirement. Having a life insurance policy helps protect your loved ones from a financial burden when you die. Here are the many ways in which a policy can be used1:
Cover funeral expenses
Pay any debt you may have accumulated over the years
Cover costs of a mortgage or second home
Estate planning
Ensure a special needs child will continue to receive financial support after a parent dies
Fund a child or grandchild's education
Continue to fund a family business
Protect a spouse during their retirement years
Cash value can supplement other sources of income
Life insurance protects your loved ones financially at a time when it's needed most. HealthMarkets offers multiple life insurance policies including, term life insurance, whole life insurance, universal life insurance and final expense whole life insurance. Life insurance can be an on-going part of retirement planning, as you can review your life insurance needs with a local agent annually in case your family's financial needs change over time.
Keep Your Health A Priority
It's estimated that couples should save approximately $400,0002 just for health care costs alone post retirement. While your health may be in good condition when you retire, the natural aging process weakens your bones and affects your cardiovascular system. Keep your health and budget a priority with a long-term care insurance policy.
Long-Term Care Insurance
The last thing anyone wants to do is use their retirement savings on unexpected health conditions. Although older Americans are living longer, it doesn't necessarily mean they are staying healthy. Whether it's receiving care at a nursing home, at home or at an assisted living facility, about 70 percent of Americans will need long-term care at some point in their life3. Medicare does not cover long-term care, so including long-term care insurance in your retirement planning can keep your assets separate from your health costs.
Long-term care insurance provides coverage for people who are not able to do everyday tasks on their own or who need care for recovery. This includes skilled, intermediate and custodial care either at home or at a facility, depending on what's necessary.
Let HealthMarkets Help Plan Your Future
As you can see, there are many different parts of retirement planning and trying to figure it out all on your own might become overwhelming. HealthMarkets can help you find life insurance and long-term care insurance policies so you can go into retirement well-prepared. Find a licensed agent near you to find a policy that's unique to your needs. Best of all, our service is free.