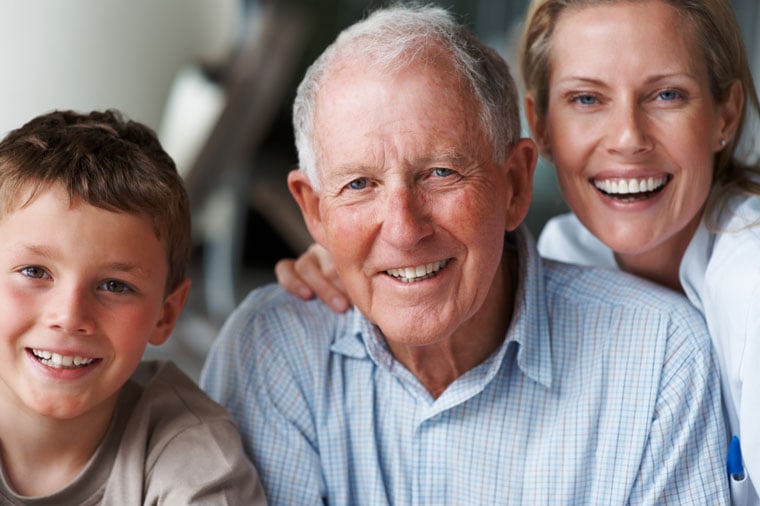 If you're one of millions of Americans who uses Medicare to help pay for your health costs, healthcare regulations and changes implemented by the Affordable Care Act (also known as Obamacare) have no doubt caused much interest and concern. Even if you're not currently on Medicare but plan to use it soon, you'll want to be aware of the healthcare law and how it affects your coverage.
Let's take a look at the top five things you'll want to know if you or someone you care about is a Medicare recipient. Remember you can always call a HealthMarkets agent for help with finding a Medicare plan or Medicare Advantage plan that's perfect for your situation.
1. Current Medicare Plans Remain protected
Your Medicare coverage is outside of the health insurance Marketplace set up by the Affordable Care Act (ACA), so you will not be required to replace your current Medicare coverage with plans from the healthcare Marketplace. Whether you currently receive Medicare through an Original Medicare Plan or a Medicare Advantage Plan, you'll keep the benefits and security you currently enjoy through your plan.
2. Preventive Services
Under the ACA, Medicare covers certain preventive preventives services, including mammograms and colonoscopies, without charging you for any Part B coinsurance or deductibles. You will also be able to receive a free yearly "Wellness" visit and a free yearly depression screening.
3. Prescription Coverage
If you're currently in the donut hole, which is scheduled to be completely closed by 2020, you'll receive a 50% manufacturer discount when buying brand-name prescriptions covered by Part D. This discount is automatic and you will not have to do anything to receive it.
4. Your Doctors
Your doctors get support and help under the ACA. Initiatives like care coordination allow your doctors to take advantage of resources that will keep your treatments consistent and affordable.
5. The Future and Planned Changes?
The Affordable Care Act protects your Medicare plan for years into the future. The life of a Medicare Trust fund will be stretched until at least 2029, a 12-year jump. The extension is due to the laws improvements in dealing with healthcare waste, fraud, and abuse to provide future savings on your copays and premiums.