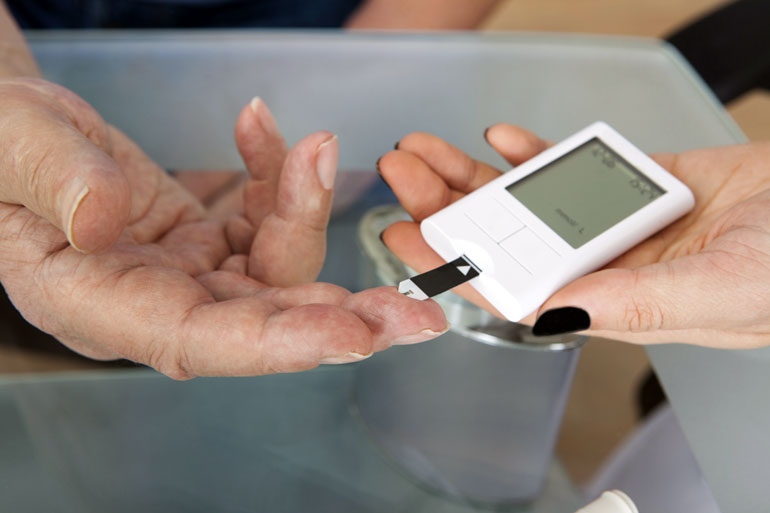 Do You Have Diabetes?
You may be one of the millions of people affected by diabetes. Many people have diabetes and don't even realize they have it. With that in mind, you'll be relieved to know that Medicare covers screening tests to help you determine whether or not you have diabetes.
Are You at Risk?
There are many factors that determine whether you'll be affected by diabetes. You're probably primarily concerned with Type 2 diabetes, otherwise known as adult onset diabetes. This type of diabetes counts for more than 90 percent of all cases and is more common in people over 40. Diabetes can also be linked to factors including genetics and ethnic heritage. It is also more likely to affect people who have high cholesterol, are overweight and who lead sedentary lifestyles.
How to Find Out
If you're one of the people who is at high risk for developing diabetes, you'll be happy to know that Medicare provides services to help you find out whether you already have the condition. Medicare Part B covers screenings to check for diabetes. Based on the results of these tests, you may be eligible for two diabetes screenings each year. Ask your doctor whether you should be tested. If your doctor accepts the full Medicare-approved amount, your screening tests will be free.
Coverage for Supplies
Medicare covers many of the supplies you'll need if you have diabetes. These include control solutions, test strips, and monitoring devices. If you have foot problems related to diabetes, Medicare may even provide coverage that includes therapeutic shoes. For all these supplies and many others, you pay 20 percent of the Medicare approved amount.
Training Coverage
You'll want to know what you can do to more effectively manage your condition. Medicare covers diabetes self-management training so that you can learn how to manage your prescriptions, monitor your blood sugar, get more exercise, and control your diet. This training can help you to lead a healthier lifestyle to avoid serious complications.
We're Here to Help
Let us help you take control of your health and manage your diabetes. We'll research your options for Medicare coverage, and we'll do it at no cost to you. Visit our website or call (800) 488-7621 today for more information.