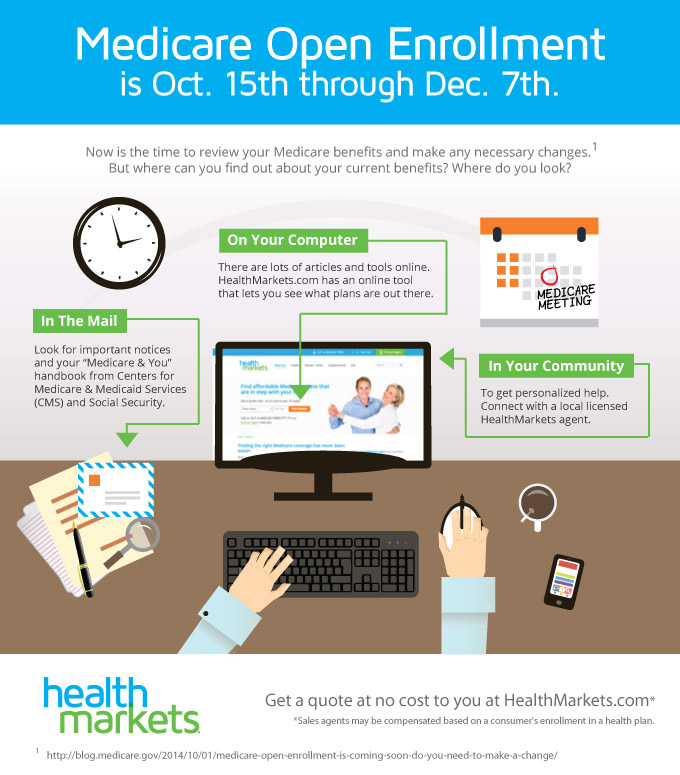 In case you missed it, the open enrollment period for Medicare is underway. You need to review your benefits before open enrollment closes on December 7th so that you can make any changes you want to make. You may not know where to go to find out what your current benefits are. Here's where to look.
Check the Mail
By now you may have received important notices from the Centers for Medicare & Medicaid Services (CMS) and the Social Security Administration. Look for your Medicare & You handbook – it has many of the answers you need, and it can point you towards more information to help you make an informed decision.
Go Online
Just like everything else, you can find more information about Medicare choices on the internet. Start your research at HealthMarets.com, where you can use our online tool to see all of your options and decide which plan is best for you.
In Your Community
For personalized answers to your individual open enrollment questions, contact your local licensed HealthMarkets agent to get all the help you need – all at no cost to you.