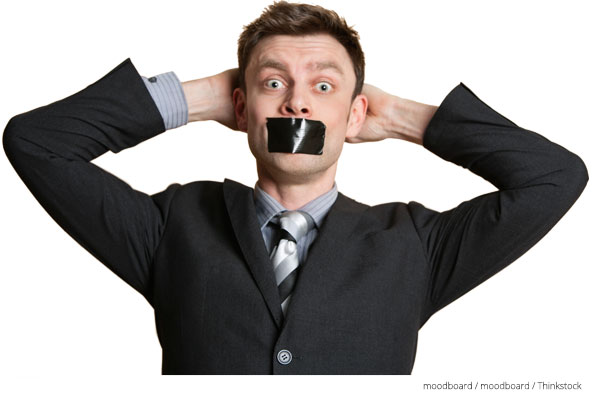 Providing group health insurance may seem like a comfortable solution to providing employee benefits. But did your group broker tell you that you may be doing yourself, and your employees, a disservice? Probably not, since they have a vested interest in continuing your group coverage (your coverage is their commission after all). In fact, group health insurance brings 7 disadvantages your broker may not be discussing with you.
These days, a little-known solution leveraging individual health insurance plans is gaining traction—and could save your business and employees some serious dough. Without further adieu, here are the sad seven disadvantages to small group plans:
#1 Administration Time
Traditional group health insurance is usually administered through you, the business owner. This means that year after year, you are responsible for choosing health insurance for all of your employees. Between reviewing your current and new options, finding choices within your business' budget, and trying to save against premium cost inflation, this could take weeks. Not only that, but for most small business owners, your employees are like your family. And despite spending weeks finding an expensive group plan, your coverage decisions may leave you scrambling to save your employees from crippling medical costs when something unexpected happens because they couldn't afford their portion of the group plan premium.
Individual health insurance plans for small businesses are set up on a one-on-one basis by a dedicated health insurance agent. After evaluating your business' needs with you, an agent will meet with each of your employees. The agent helps your employees choose a plan that meets their unique needs and you…do nothing! Well, other than enjoying the time you've saved on searching for and administering a group plan. It's that simple!
#2 Being the Decision Maker
Traditional group insurance is administered by you. Because of this, major coverage options are decided by you, before employees can review their options. From your lowest paid talent to your second in command, your choices as the business owner will dictate the premium costs, out-of-pocket expenses, networks, and other coverage options for all your employees, irrespective of individuals' unique needs. Do you really want the weight of that responsibility?
On the other hand, individual insurance plan decisions are made by your employees and their families. This allows your employees to find coverage that better suits their individual needs and budget.
#3 Cost of Coverage
For group plans, the cost of coverage is usually split between you—the employer—and your employees. Usually, this includes a minimum rate that your business must contribute to your employees' premiums. According to a 2013 Kaiser Family Foundation report, employers paid $3,335 more a year for group plans than they would have if employees bought an individual plan. For family plans, this increased to $10,800 more per year.
#4 No Subsidies
Traditional group plans don't offer subsidies. However, individual health insurance plans do if an individual or family qualifies. And getting a subsidy isn't a rare occurrence. Nearly 90% of people who bought or re-enrolled in a marketplace plan in 2015 are eligible for subsidies.
If you employees are enrolled in an individual plan, as part of your small business health insurance program, they can apply for subsidies. These subsidies could lower your employees' out-of-pocket expenses or monthly premiums quite significantly. As a matter of fact, individuals enrolling in health insurance through an exchange receive subsidies totaling 76% of their insurance premiums on average.1 If you provide a small wage increase, and your employee is eligible for subsidies, their health insurance could be free!
#5 Higher Premiums
Because group plans don't offer subsidies, you and your employees may end up paying higher monthly premiums for coverage. For example, the average monthly premium for a single group enrollee is about $450. On the other hand, individual plans with subsidies cost only $82 per month on average.
#6 No Continuous Coverage
Generally, group coverage ends with employment. If the individual chooses, they can continue their plan for a limited time with COBRA. However, the individual would be fully responsible for up to 102% of the cost of the plan. This means that the employer would no longer cover a percentage of the plan, and the plan may cost 2% more.
In contrast, individual insurance plans continue coverage with no regard to change in employment.
#7 Limited Choices
Last, but not least, group health insurance can offer limited choices. These limited health plan choices, because they are made by one or two people, don't necessarily suit all of your employees' unique needs.
On the contrary, individual plans usually offer 10 or more choices depending on the where the individual lives. With the help of a licensed agent, your employees can choose a plan that can meet their individual needs and budget.
So what's holding you back? We have agents ready and waiting to save you time, alleviate the burden of your health insurance decisions, and save you money. Schedule a meeting with an agent today by calling us at (800) 976-5818.