If you've never offered health insurance for your small business, we can show you how with a little-known solution. Due to changes as part of the ACA, there are new creative solutions to providing health insurance benefits all at no cost to you. Not only can a licensed health insurance agent answer your questions and help you set it up, but they can also help your employees choose plans that will meet their coverage and budgetary needs.
How can I get insurance for my small business?
The key is to structure your benefits program using individual health insurance. By doing this, your employees can access significant government subsidies that cover an average of 72% of the cost of premiums—before you or your employees pay a cent on health insurance.
The literal process is actually quite simple. First, you meet with a licensed agent who is knowledgeable in small business health insurance. During this meeting, the agent will help you evaluate whether beginning a benefits plan in the individual market is possible, and profitable, for your business. If you have less than 50 full-time employees, the answer is most likely an overwhelming YES.
After the evaluation, if you decide to move forward with a HealthMarkets solution, the agent can help you set up an affordable small business health insurance program. This, in layman's terms, means they will meet with each of your employees individually and help them set up an individual health insurance plan that meets their unique needs. Meanwhile, you…sit back and enjoy! Your employees are happy to have more individualized choices, and you are relieved of the burden of health insurance administration and costs.
Let's Talk About the Solution: How affordable is it?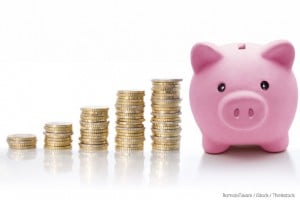 If you're like many of your peers, you didn't sign up for group health insurance because it was just too expensive, the process was too complicated, and you were too busy trying to run a business. Now, with what you've learned about individual health insurance programs, offering your employees health insurance: does not cost your business a cent, is set up with a simple one-on-one consultation with a health insurance agent, and requires you to do zero administration.
If the thought of leaving your employees to pay for their own health insurance worries you, you can choose to offer a modest wage increase. Not only is the cost predictable and stable for your business, it may not take that much to cover their premiums. With subsidies and a small wage increase to cover the cost of coverage, your employees could end up with free health insurance!
Breaking It Down
Are individual health plans really more affordable than group health plans? Yes, especially if you compare individual plans to group plans. According to a 2013 study on the cost of health insurance, the Kaiser Family Foundation found that employers paid $3,335 more a year for group plans than they would have if employees bought their own plan. This rose to $10,800 for family plans.
Choose Individual health insurance for your small business:
By offering an individual health insurance program for your small business instead of group health insurance, you could save money.
Your employees could save money with individual health insurance plans and subsidies.
You could eliminate the hassle of managing your health insurance benefits program, and leave that to an agent who can focus on each individual employee.
And because individuals can qualify to receive subsidies, your employees could also benefit from individual coverage as opposed to group coverage. For instance, the average monthly premium an individual would pay for group coverage is around $450. (That would be split between the employee and the employer based on their contributions.) However, the average monthly cost for an individual plan with a subsidy is about $82 per month. That's an average savings of over $4,000 a year per employee.
Is the process really that simple? Again, YES! After you schedule a free consultation with an agent, you no longer have to worry about administering health insurance for your employees. The agent will meet with each of your employees individually and help them set up their unique plans. The agent can even help them find out if they qualify for subsidies or help them enroll in any supplemental coverage they need—like vision, dental, or life insurance.
Can it help me attract and retain key talent? Yes. You are providing a benefit that you haven't been able to in the past. Not only can this help you attract new talent, it can make your existing talent want to stay even longer!
Are we sure that you won't have to do any health insurance administration? Absolutely! If you employees have any questions about their plans, need to re-enroll or change plans year after year, or want to add any supplemental coverage, your agent will handle it!
If you've never offered health insurance for your small business, our creative solutions can help you become your business's hero. Contact an agent at (800) 976-5818 to find out how much you and your employees could save. The service is completely free.