Your employees may be like an extension of your family. So you want to have their best interest at heart by providing them with group health coverage. The advantages of doing the right thing by making it easier for employees to get access to qualified health insurance and pay for healthcare services may far outweigh the monetary costs. In fact, here are 6 reasons why offering group health benefits has rewarding outcomes for both you and your employees.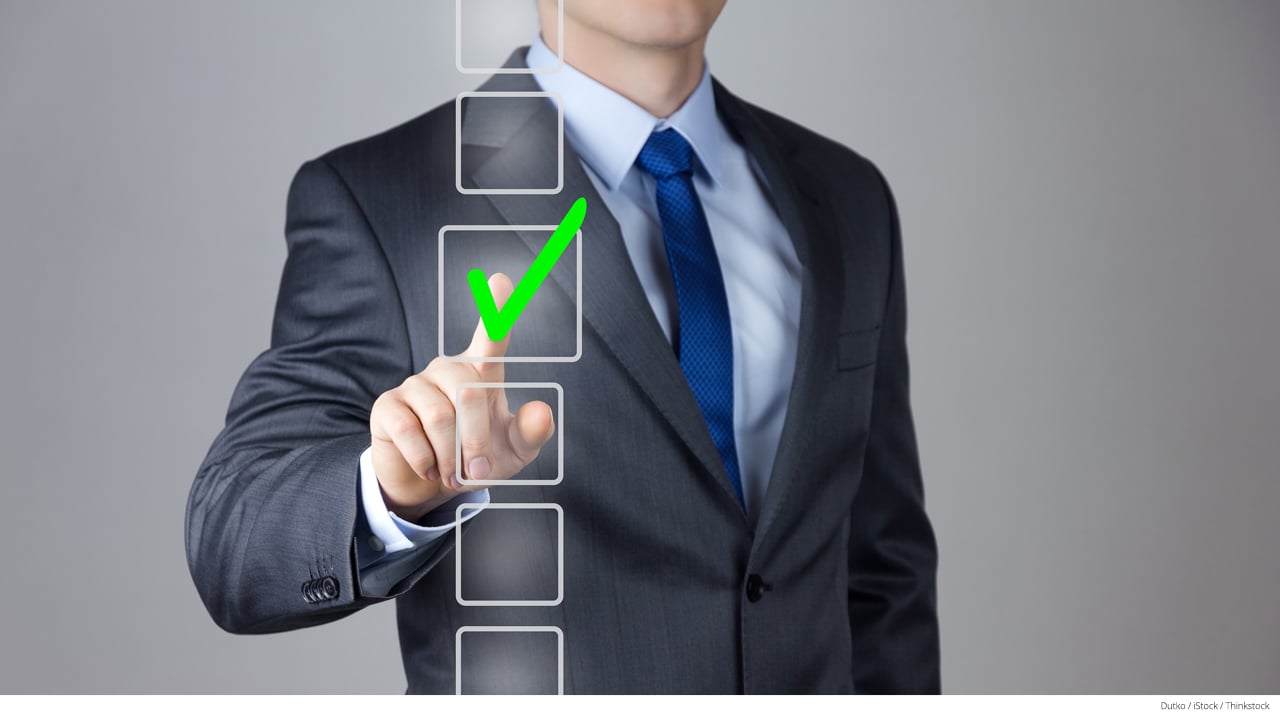 #1 It Helps Increase Job Satisfaction and Productivity
You may be surprised to know just how much health benefits can impact job satisfaction. According to a study on employee benefit trends, job satisfaction is likely to be as high as 96 percent among employees who are happy with their group health insurance. Having a more satisfied or happy team also has positive effects on productivity. These include:
Being twice as productive
Having 6 times more energy
Spending 80 percent (amounts to 4 work days) of time on job tasks
In contrast, unhappy employees only spend 40 percent (amounts to 2 work days) of their time on tasks. This results in a loss of productivity, which costs employers money. The iOpener Institute for People & Performance, which provided these statistics based on research it conducted, also noted that companies lose about 3.5 months of productivity for each unhappy employee. While offering or not offering group health benefits isn't the only thing that can make employees happy or not so happy with their jobs, these statistics provide some insight into the importance of job satisfaction. So, making group health coverage available to employees is one of the ways you can help maintain a more satisfied and productive workforce.
#2 It Boosts Employee Retention
Employees who are satisfied with their jobs are more likely to stay twice as long with your company, according to the iOpener Institute for People & Performance study. When you add group health insurance to the mix, they're more inclined to put off looking for a new job in the next 12 months if they're satisfied with their coverage. Of course, companies of all sizes want to increase employee retention. But keeping employees longer may be more vital for small business owners who typically have 1-4 employees on average. If just one employee were to quit to take a job that offers access to group health plans, this may leave your business with no one to perform certain tasks until you find a replacement, or put more work load on other staff members or yourself. Plus, the loss of productivity and costs to hire and train someone else could be a big expense.
#3 It Helps Employees Stay Healthy to Reduce Absenteeism
According to research from the U.S. Department of Health and Human Services, employees who have group health coverage are "significantly less likely to miss work than uninsured workers." This makes sense because employees who receive group health benefits may have more incentive to seek preventive care and get medical treatment early to prevent conditions from getting worse. This may result in better overall health, which could also lead to increased job satisfaction and productivity at work. Studies show that satisfied workers take one-tenth of the sick days that their unhappy coworkers take.
On the flip side, people without health insurance are less likely to get preventive care and are twice as likely to put off getting necessary healthcare because they're worried about high medical bills. They're also more likely to be admitted to the hospital for health conditions that could have been avoided.
#4 It Helps Alleviate Medical Debt and Financial Stress
Medical debt is one of the main causes of personal bankruptcies for many Americans. A survey on medical bills from the Kaiser Family Foundation revealed that 53 percent of Americans without health insurance had trouble paying medical bills in the past 12 months whereas only 19 percent of those with employer-sponsored health insurance reported this problem. Financial problems are the number 1 cause of stress for Americans, and those with high amounts of debt have stress-related conditions like ulcers, anxiety, and heart attacks. Why should you be concerned about this an employer? Because the burden of medical debt and the stress that comes along with it could affect your employees to a greater degree if they don't have access to group health benefits. The snowball effect of employees being more prone to certain illnesses because of financial stress can lead to situations, such as more missed days, decreased job performance, and less engagement at work. By offering group health coverage, you can help employees manage their medical expenses to minimize these outcomes.
#5 It Gives Employees' Spouses and Kids Access to Health Coverage
Making it easier for employees' spouses and dependents to have access to affordable health insurance is another way to help maintain employee satisfaction. But with running a small business, you may be faced with the dilemma of wanting to do what's best for employees while still being mindful of how you spend money on business expenses like health insurance.
A middle ground approach you may take when it comes to providing family health insurance is to not offer benefits to spouses who are eligible for coverage through their own jobs. This is an option that even some large companies are using to help reduce costs. By using this method, you're not denying coverage to spouses who really need to be on a family plan. Instead, you're giving the ones who don't the responsibility to take advantage of group health coverage provided through their own employee benefit package.
For dependent coverage, the Obamacare employer mandate requires that companies with 50 or more full-time equivalent employees provide health benefits to dependents up to 26-years-old or be subject to a fee. If you have fewer than 50 employees, you can still provide benefits to dependents through a group health plan. If your company isn't subject to the mandate, an alternative option you may have in helping employees get access to health insurance for their children is to have them go through the Children's Health Insurance Program (CHIP). An insurance agent can help employees, at no cost, submit an application to check eligibility for CHIP coverage through the health insurance marketplace.
#6 It's Convenient
The majority of people under 65 still get their health insurance through an employer-sponsored plan. Getting health benefits at work provides more convenience to employees because they don't have to search for a qualified health plan on their own or deal with whether or not they qualify for Obamacare subsidies to buy coverage through the marketplace. It's also convenient because employees can pay premiums through automatic payroll deductions. Those who have a health savings account (HSA) to use with a high deductible health plan (HDHP) may find group health coverage even more convenient because their HSA is funded through automatic deductions with pretax dollars, which reduces their taxable income.
Do the Right Thing With the Right Group Health Plan
Group health insurance plans aren't a one-size-fits-all deal. Some plans are better for certain situations. The list below shows different types of group health plans you can choose for your small business.
Health Maintenance Organization (HMO) Plan
Who should get it: Those looking to centralize their healthcare by working with a primary care physician (PCP). This plan is best for people who are willing to deal with less flexibility in order to have lower out-of-pocket costs for premiums and copays.
How it works: An HMO only provides coverage through network providers. Enrollees must choose a PCP from a list of providers, and see their PCP first for any ailments, except for visits to the emergency room and to an in-network gynecologist or obstetrician. If the PCP cannot treat a condition, he or she must give the patient a referral to see a specialist. The plan pays providers directly, so members don't have to file claims.
Preferred Provider Organization (PPO) Plan
Who should get it: Employees willing to spend a little more on group health coverage premiums for the flexibility to visit a broader selection of providers without the need to have a PCP.
How it works: Members can visit an in-network provider to take advantage of discounted rates, or visit an out-of-network provider and pay more out-of-pocket. The plan usually pays providers directly, but members may have to pay providers upfront and then file a reimbursement claim with the insurance company in some instances.
Point of Service (POS) Plan
Who should get it: Those who want some of the features of an HMO and a PPO plan with access to both in- and out-of-network providers.
How it works: Like an HMO, people who have this plan must select a PCP. They often need to get a referral to see a specialist. Like a PPO, members can receive care out-of-network, but usually at a higher cost. This plan provides nationwide coverage, and typically requires that members file claims themselves.
High Deductible Health Plan (HDHP)
Who should it: Employees who want to pay a lower monthly premium in exchange for a high annual deductible, as well as have some control over how they spend money on out-of-pocket healthcare expenses.
How it works: This plan can work like an HMO, PPO, or POS plan. Because of the high deductible, it's not usually the best type of group health insurance for employees who need frequent healthcare. Employers often pair this plan with an HSA. An HSA allows employees to use funds to pay for qualified medical expenses. HSA funds are owned by the employee, and can roll over to the next plan year.
Indemnity Fee-for-Service (FFS) Plan
Who should get it: Employees who are willing to spend more to get the most flexibility.
How it works: Members can visit any healthcare provider they want without worrying if the provider is in- or out-of-network. But this flexibility typically results in higher out-of-pocket costs compared to other plan types. Depending on the plan's service area, members may be able to select a PPO option in order to get lower rates at network providers. Members typically pay providers up front and then file a claim to get reimbursed. But this may be avoided by choosing a PPO option.
HealthMarkets Makes it Easier
HealthMarkets makes it easier to do the right thing for your employees. How? A local agent can meet one-on-one with employees, at no cost to you, to find out their health insurance needs. Knowing what employees are looking for is the foundation to getting group health coverage right. The more you can tailor a health benefits package to your employees' needs, the more likely they are to be satisfied. The more satisfied employees are, the more likely it is that your business will thrive. Plus, our innovative cost-saving solutions will also help ensure that the group health insurance plans employees want also fit your budget. Call us now at (800) 976-5818 to speak with a licensed insurance agent, or find an agent near you to schedule your free consultation for small group health insurance today!