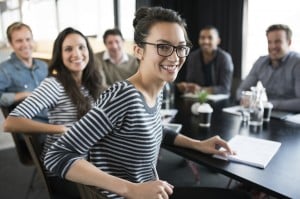 There's no question that small businesses are turning away from group health insurance, despite its popularity with employees. Rick Lindquist and Paul Zane Pilzer, authors of The End of Employer Provided Health Insurance, predict that "by 2017, the majority of small businesses that now offer health insurance will switch [away from it]."1 Even those who have stayed with group plans in recent years seem dissatisfied; almost half (47%) of firms offering health benefits reported shopping for a new health plan or a new insurance carrier in the past year, and small firms were more likely to do so.2
What are the costs and the benefits of turning away from group health insurance to employers? What about to their employees? Let's take a look.
Employers and Health Insurance
How health insurance is changing
Why is group health insurance becoming less popular? Because the cost of providing employer-sponsored health insurance is increasing. Employer-sponsored family health premiums have increased more than 61%3 in the last decade, rising 3 percent in 2014 alone.4 Employers tend to bear the brunt of this burden; while the average annual family premium is $16,834, workers contribute only $4,823—less than a third of the cost.5
Even the less expensive worker-only coverage is costly for employers. According to the Kaiser Family Foundation, "annual premiums for worker-only coverage stand at $6,025 this year," but "workers on average contribute $1,081 toward the cost of [that] coverage."6 That leaves employers with almost $5,000 worth of premium coverage to pay, per worker, per year.
It's a lot to ask, especially in the turbulent economic times we have been plagued with in recent years. And these costs disproportionately affect small businesses, where compensation tends to eat up a greater proportion of revenue (often 70% or more).7
Employees and Health Insurance
How it's affecting employees
Employer-sponsored health insurance is popular because it is familiar, and having it can help businesses attract top talent. Again, according to the Kaiser Family Foundation, "employees who are offered health benefits generally elect to take up the coverage." In 2015, 79% of eligible workers took health coverage when it was offered to them by their employer.8
But, interestingly, employees who may need coverage most may be slightly less inclined to take it. In 2015, only 71% of employees in firms with a higher proportion of lower-wage workers took advantage of group health insurance, as opposed to 80% of workers in firms with a greater percentage of higher-wage workers.9 Could this difference have to do with the cost of health insurance? Employers aren't the only ones facing rising costs; today's workers face an average deductible of $1,217, a number that has increased by 47% since 2009.10
Are There Other Solutions?
HealthMarkets has answers
Given this climate, some employers are looking for solutions that provide a win/win—lowering their costs, lowering their employees' costs, and giving their employees more choices. But moving away from the familiar and into the unknown can be time consuming and scary. That's why it's good to have an experienced guide who can show you how to access options that could create a true win/win situation for you, your employees, and your bottom line. Defined contribution plans, for example, are a popular option that allow employees to choose their own plan from the health insurance marketplace, while employers provide a set amount to put toward their health insurance premiums.11
As the group health insurance industry shifts toward more expensive premiums and more employees opt out of important coverage, you need an ally who can provide you with solutions that are in the best interest of your business and your employees. You need options. HealthMarkets can help. We have found new ways to help small businesses isolate savings and deliver coverage to the people who need it.
If you're one of those small businesses shopping for new insurance plans, understand your full range of options before you make your choice. Call (800) 976-5818 today.