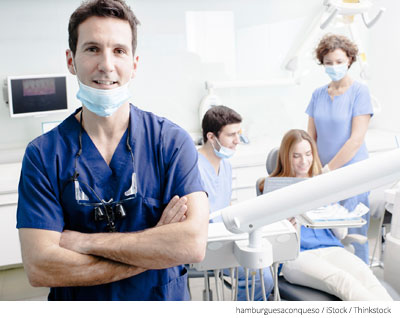 Many supplemental dental insurance providers reel in potential customers with the promise of low premiums. But don't get swept up solely by the allure of a great deal. Dig a little deeper to ensure that your coverage will meet your family's dental care needs while offsetting costly dental bills.
Dental Plans: What Are Your Options?
Supplemental dental insurance providers arrange plans in various ways, but plans generally fall into two categories: fee-for-service plans and managed care dental plans.
Supplemental Dental Insurance Providers Fall Into Two Categories
Fee-For-Service Plans
Fee-for-service plans give freedom of choice when choosing your dentist. Two fee-for-services plans are:
Indemnity Plans
Subscribers must pay the full cost of services up front
Patients are reimbursed after the insurer has reviewed the dentist's bill
Direct Reimbursement Plans
Subscribers are reimbursed based on the dollars spent on treatment, not the type of treatments received
Managed Care Dental Plans
A managed care plan offers a network of participating dentists from which to choose. Two managed care plans are:
PPO Plans
Usually more affordable than indemnity plans
Coverage levels vary according to the type of treatment
DMO Plans
Usually one of the least expensive
Certain treatments are provided at no charge; others require a co-payment
#1 Fee-For-Service Plans Allows Freedom of Choice
Fee-for-service plans allow patients to choose any dentist of their choosing. The dentist is paid for each dental service according to the fees set up by their practice. Two fee-for-service plans are:
Indemnity Plans: An indemnity plan allows individuals to select any dentist. The supplemental dental insurance providers of indemnity dental insurance only reimburse the individual after they have reviewed the dentist's bill. This forces individuals to pay for dental treatments in full and then submit a claim. The advantage of an indemnity plan is the freedom to select any dentist. However, individuals will most likely pay more out-of-pocket.
Direct Reimbursement (DR): A DR plan compensates individuals according to the dollars spent on dental care rather than according to the type of services received. Subscribers have the freedom of choice to select any dentist.
#2 Managed Care Plans Include a Network of Participating Dentists
In a managed care dental plan, individuals must select a dentist from a group of participating dentists. The level of reimbursement is limited in order to contain costs. Below are two managed care plans that you may come across:
Preferred Provider Organization (PPO): Subscribers must select a dentist from a network of providers who have agreed to discount their fees. These types of plans may cover a large percentage, if not 100%, of preventive services (cleanings and exams). They cover a lower percentage on more complicated services (root canals and crowns). PPOs are usually less expensive than comparable indemnity plans.
Dental Maintenance Organization (DMO): DMOs are often the least expensive offered by supplemental dental insurance providers. DMO providers pay participating dentists a fixed amount for each enrolled family or individual. The dentists then must deliver particular dental services at no charge. For other treatments, patients are responsible for a co-payment.
Partner With HealthMarkets for Convenient Coverage
When shopping for supplemental dental insurance providers, check that the cost and coverage of the plan fits your budget and your dental health needs. Need help choosing which insurance provider and plan fits you and your family? Find a local agent or call (800) 642-0607 24/7.