Having trouble getting your family to eat their greens? Tired of hearing that chorus of groans when you announce that tonight's dinner will be accompanied by a side of Brussels sprouts? Well, get ready to see the dreaded sprout in a whole new light with today's HealthMarkets recipe. With just enough bacon to add a delicious burst of flavor and a topping of slightly caramelized onions, you'd better make enough for everyone to have seconds!
Ingredients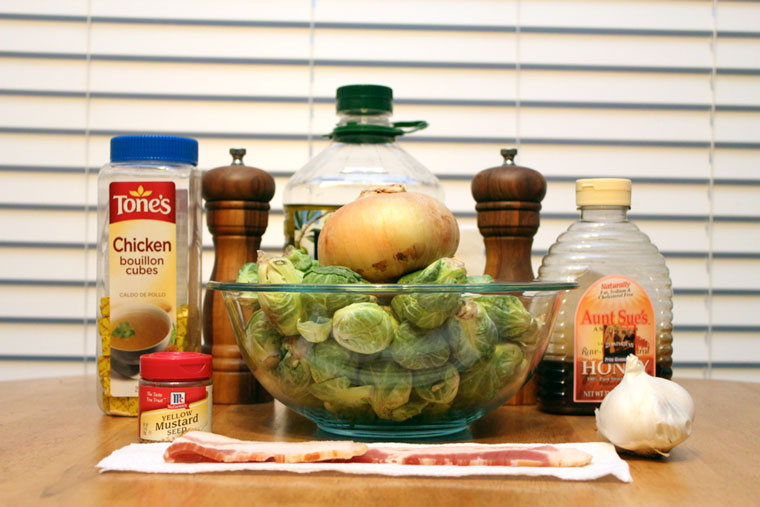 5 Tbsp. olive oil, divided
4 slices of bacon, chopped
3 cloves garlic, minced
1 Tbsp. yellow mustard seed
2 lbs. Brussels sprouts
Salt and pepper to taste
2 cups chicken broth
1 yellow onion, sliced thin
1½ Tbsp. honey
Directions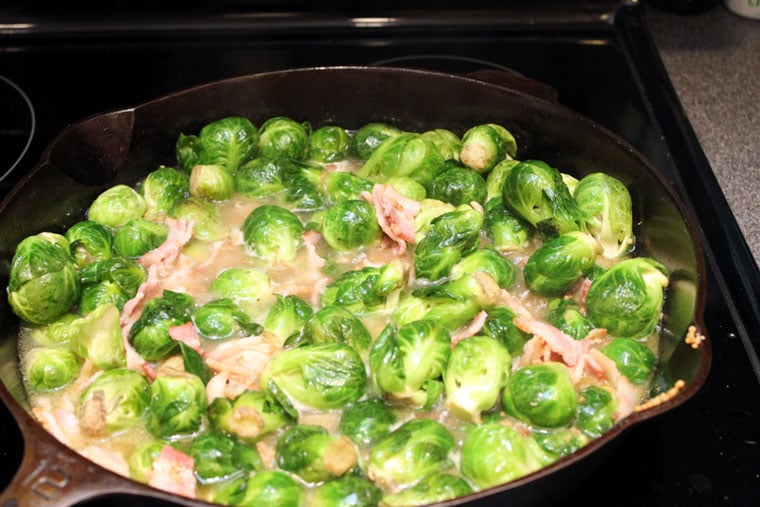 Heat 3 tablespoons of olive oil in a sauté pan over medium-high heat. Add bacon, garlic, and mustard seeds, and sauté for 2-3 minutes.
Add the Brussels sprouts and cook about 5 minutes, stirring occasionally. Season with salt and pepper to taste.
Add in the chicken broth and bring it to a boil. Reduce heat to low, cover, and simmer about 10 minutes or until tender.
As the Brussels sprouts cook, heat the last 2 tablespoons of olive oil over medium-high in a separate skillet. Add the onions and sauté about 5 minutes, until golden brown. Add the honey and reduce heat to low. Stir occasionally until onions are soft and caramelized, about 6 minutes.
Uncover the Brussels sprouts and cook until the liquid is reduced by half. Top sprouts with caramelized onions and serve.