Trendy foods like kale and ancient grains are on every foodie's radar, but salmon was a 'superfood' even before the word was invented. High in protein and omega-3 fatty acids, it has a mild flavor and can be prepared in several (delicious) ways. We're partial to this honey Dijon salmon, which is quick and easy to make. Honey offers an added health boost, as it's been shown to soothe coughs, benefit memory, and even increase energy! Serve this tasty dish over a bed of rice or couscous, add a side of vegetables, and you've got a dinner that took less than 20 minutes to make.
Ingredients
¼ cup butter, melted
3 Tbsp. Dijon mustard
1½ Tbsp. honey
¼ cup bread crumbs
¼ cup finely chopped pecans
4 tsp chopped fresh parsley
4 (4 oz.) salmon fillets
1 lemon, for garnish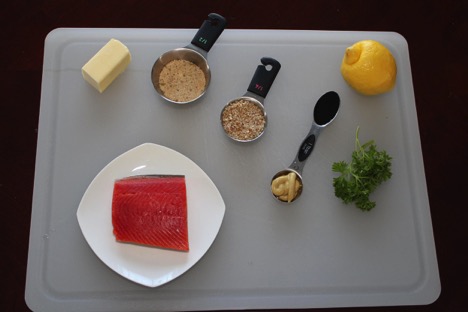 Directions
1. Preheat the oven to 400°.
2. In a small bowl, combine and stir butter, mustard, and honey. In a second bowl, mix bread crumbs, pecans, and parsley.
3. Brush fillets with honey-mustard sauce, and top with pecan mixture.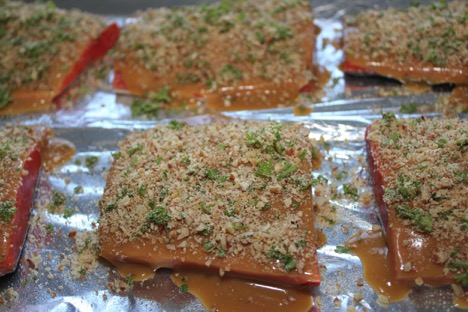 4. Bake 12-15 minutes in preheated oven, or until fish flakes easily with a fork. Add salt and pepper to taste, and garnish with a lemon slice.