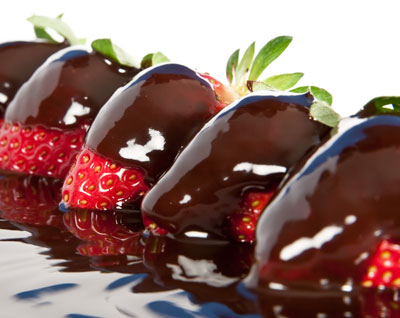 High blood pressure is a common health problem for Americans. About one-third of U.S. adults have high blood pressure, or hypertension, and the disorder accounts for almost 350,000 deaths a year. Dietary salt has long been known to contribute to high blood pressure. But according to a new study, we may be worrying about the wrong white crystals. Added sugars in the diet, particularly fructose, also promotes high blood pressure, researchers say. And, they point out, added sugars also contribute to additional cardiovascular problems.
Studies show lower fructose intake is linked to healthier blood pressure levels while high-sugar diets have been shown to elevate blood pressure, the authors said. Reducing dietary salt intake also helps lower blood pressure. But, the authors said, sometimes the impact on blood pressure from reducing sodium intake isn't that significant.
"Sugar may be much more meaningfully related to blood pressure than sodium," they stated.
Salt and Sugar
Health experts recommend daily salt intake of no more than 2,300 milligrams per day (1 teaspoon) but closer to 1,500 mg. is better.
The average daily sodium intake for Americans age 2 years and older is 3,436 mg. (about 1.5 teaspoons).
Experts recommend a daily sugar intake of no more than 6 teaspoons per day for women and no more than 9 teaspoons per day for men.
The average daily sugar intake by U.S. adults is 24 to 47 teaspoons.
Sources: Open Heart; https://bit.ly/sugaroh | Centers for Disease Control and Prevention; https://www.cdc.gov/features/dssodium/ | American Heart Association; https://bit.ly/sugarhighs

Most salt comes from processed foods, said the researchers, led by James J. DiNicolantonio of Saint Luke's Mid America Heart Institute, Kansas City, MS. Processed foods are also typically high in sugars. For example, high-fructose corn syrup is a common sweetener found in processed foods and sugar-sweetened beverages.
Sugar use has increased dramatically in the average Western diet. A few centuries ago, people rarely consumed sugar. Today, the average consumption in the United States is 77 to 152 pounds of sugar per year, or 24 to 47 teaspoons per day. This is two to eight times higher than what is recommended by health experts, such as the American Heart Association. U.S. teens, on average, consume six to 16 times as much sugar as is recommended.
"Just as most dietary sodium does not come from the salt shaker, most dietary sugar does not come from the sugar bowl; reducing consumption of added sugars by limiting processed foods containing it, made by corporations, would be a good place to start," the authors wrote.