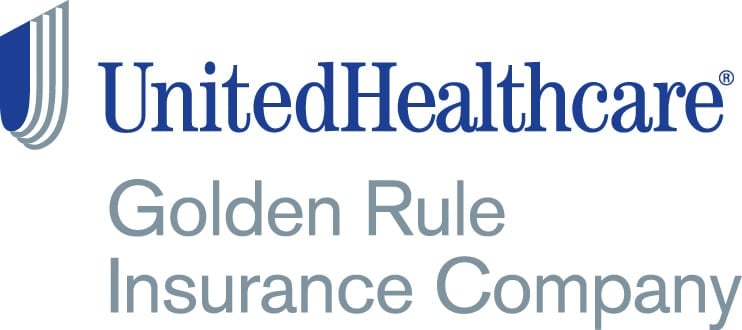 UnitedHealthOne® is a brand representing UnitedHealthcare-branded individual insurance products underwritten by Golden Rule Insurance Company. UnitedHealthcare and Golden Rule have been serving the insurance needs of individuals and families for over 75 years. Together, they are part of UnitedHealth Group, the largest U.S. health insurance company1 with a network providing access to 1.3 million physicians and about 6,000 hospitals and other care facilities.2
UnitedHealthcare-branded health plans have a wide variety of coverage, deductible, and supplemental options to make it easy to find a match for your needs and budget. Golden Rule strives to offer friendly service with plans providing access to a large UnitedHealthcare network to help you find the care you need.
Products include:3
Short-term Health Insurance for temporary health coverage lasting under a year
TriTerm Medical Insurance, a more robust short-term health insurance lasting nearly 3 years
Dental Insurance for coverage for common dental care services
Vision Insurance for coverage of exams and eyewear
Hospital & Fixed Indemnity Insurance, which can supplement your traditional healthcare coverage
Critical Illness Insurance for additional cash help during a qualifying serious illness
And more
Explore UnitedHealthcare-branded individual products available there with HealthMarkets today!
These plans are underwritten by Golden Rule Insurance Company. Golden Rule is rated "A" (Excellent) by A.M. Best, a mark of financial strength and stability.4
________
1 Ellison, Ayla. (2019, May 17). Fortune 500: 41 healthcare companies make the 2019 list. Becker's Hospital CFO Report. Retrieved from https://www.beckershospitalreview.com/finance/fortune-500-41-healthcare-companies-make-the-2019-list.html | 2 UnitedHealth Group Annual Form 10-K for year ended 12/31/18. | 3 Product availability varies by state. | 4 Ratings as of 12/18/2018. This worldwide, independent organization reviews insurance companies and other businesses and publishes opinions about them. This rating is an indication of financial strength and stability. For the latest rating, access www.ambest.com
HMUHONEINFOR1