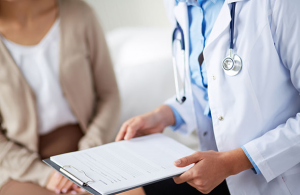 Can you imagine driving to a car lot and purchasing an automobile without scanning advertisements, visiting several auto dealerships and doing some Internet research on car ratings and average prices?
Unfortunately, it's not as easy to shop for a doctor as it is to shop for a new car. But that doesn't mean you shouldn't do some homework before selecting a physician. Your choice of a doctor can be one of the most important decisions you make. After all, if you develop a serious illness, you'll be putting your life in the hands of this professional.
So how do you find a great doctor when our society doesn't provide tools to doctor-shop like it does for other consumer purchases? Choosing a doctor can take a little time. But, increasingly, there are resources to guide you through this process. Let's start with the nuts and bolts.
1. Examine your health plan
You will need to choose a physician who is affiliated with your health plan. Most plans have lists of doctors that you can choose from. Depending on your type of health insurance, you may be free to choose whatever doctor you wish. Other plans strictly limit the choice of doctors to ones affiliated with a particular plan. Still others allow you to choose whatever doctor you wish, but if that doctor is not a member of the plan you will have to pay a bigger share of the cost of care. Generally, the plans that allow you to select any doctor carry higher premiums.
To find your plan's list of providers, go to the website or review the materials that your health plan sent you. If you don't have any such information, call the phone number on your insurance card and ask a customer service representative how to locate the list of providers.
2. Consider the important characteristics
The next step is to look at the doctors on your plan's list. Ask yourself some questions, such as:
 Do you prefer a male or female doctor?
 Do you prefer an older doctor or one who recently finished his or her training?
 How far do you want to drive to see the doctor? (Will you have to make the trip often?)
 Is it important whether the doctor has evening or weekend hours?
Do you want a doctor who is in solo practice or part of a group? (With groups, you may sometimes see another doctor instead of your regular physician.)
Do you want a doctor who speaks a specific language?
Do you want a doctor who is affiliated with a particular hospital you prefer?
Is this doctor taking new patients?
Tips for making the best choice
After you've determined that a physician is on your health plan and is conveniently located, ask more specific questions about who the physician is and how he or she manages the practice.
Look at logistics. Is there plenty of parking at the office, and is the office easy to navigate if you use a wheelchair or have difficulty walking?
How long does it typically take to get an appointment?
How long is the average visit?
Does the doctor provide written instructions regarding care?
Is the doctor part of a group practice?
Does the doctor use email to communicate with patients and/or electronic health records to let you know the results of tests or procedures?
Are laboratories (for blood tests and x-rays) conveniently located nearby?
Is the doctor board-certified?
Does the doctor send out reminder notices for well checks or preventive tests and screenings?
Your health plan may provide links to the doctor's website (if he or she has one), or you can do an Internet search to find the doctor's website. You may also see some Web-based companies that provide physician ratings based on consumer feedback. These sites typically provide some free, preliminary information about the doctor. You may have to pay a fee, however, if you want a full report.
3. Check out the doctor's credentials
Answering these questions should help you narrow down your search. Once you have a few names, look at each doctor's training and whether the doctor is board-certified – a designation that means the doctor has had extra training and has passed special exams after medical school to become specialists in a particular area of medicine, such as family practice or rheumatology or pediatrics. In some states, you can also examine a doctor's licensing background and any disciplinary information. The nonprofit Administrators in Medicine, a group of state medical board directors, operates a free website that allows consumers to search records.
4. Assess the office and personnel
The final step in choosing a doctor is actually meeting the person. The first appointment is the time for you to assess your doctor's personality and whether you feel comfortable with that person. Think about the overall experience. Did you have to wait long to see the doctor? Were the receptionists and nurses respectful and attentive? Ask your doctor some questions about how he or she operates the practice, such as whether family members can attend the patient's visits and how quickly the doctor responds to phone calls, including requests for prescription refills.
After that visit, you can commit to the doctor or, if the experience wasn't satisfactory, select another doctor from your list and set up an appointment with that person the next time you need care. Sometimes it takes a visit or two to make sure you've identified the right person. But the extra time and effort is worthwhile and will help ensure a productive doctor-patient relationship.