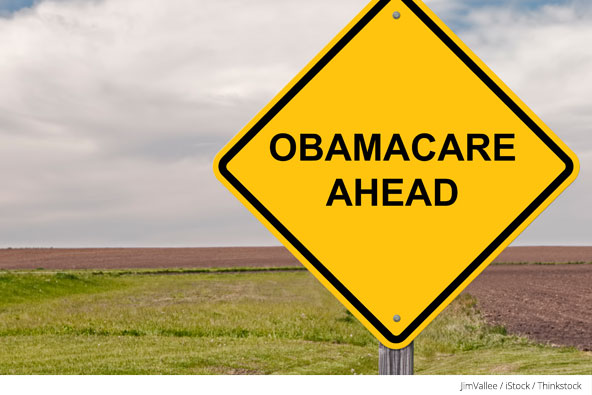 In order to make health insurance more affordable for those with lower to moderate incomes, the government provides subsidies to qualified individuals to reduce its cost. Those subsidies come in two basic forms: premium tax credits and cost-sharing reduction subsidies. Here is a quick guide that explains how Obamacare subsidies work.
What Does the Premium Tax Credit Do?
The Premium Tax Credit lowers the monthly insurance plan payment for any of the government's four plan levels: bronze, silver, gold and platinum. Each level has an increasingly higher premium and lower out-of-pocket costs.
In order to qualify for the tax credit, your household income must be one to four times the Federal Poverty Level. This year that's determined based on the 2019 poverty guidelines. It means that individuals earning between $12,490 and $49,960 qualify, and families of four with a household income between between $25,750 and $103,000 do, too. Be aware, however, there are a few other criteria that have to be met to qualify for Obamacare subsidies. You can't be eligible for coverage through Medicare, Medicaid, the Children's Health Insurance Program (known as CHIP), or any other form of public assistance; you have to be a U.S. citizen or have proof of legal residency; if you're married, you must file a joint tax return, and you can't have access to affordable health insurance through an employer.
You might wonder what the government considers "affordable" insurance through an employer, since some companies offer insurance at a pretty steep cost to their employees. The government considers insurance affordable if the employee's contribution is less than 9.78% of his or her household income (and that contribution doesn't include the cost of adding family members to the plan). The employer's plan must also offer the same benefits as the government's Bronze level plan.
If you do qualify for a premium tax credit for a government plan, you can get it at the same time you purchase health insurance, and then decide how much of it to apply towards your premium each month. You can also pay the premium each month on your own and then wait to receive your tax credit when you file your income taxes.
What Is a Cost-sharing Reduction?
A cost-sharing reduction is a discount that lowers the amount of money paid for out-of-pocket expenses, which is your share of the cost for things like doctor visits, lab tests, drugs, and other covered services. These costs come in the form of deductibles, coinsurance, and copayments.
You qualify for a cost-sharing reduction if you have a household income that falls between the federal poverty line and 250% of the poverty line. That would be $12,490 to $31,225 for an individual and between $25,750 and $64,375 for a family of four. If you qualify, you have to choose a Silver plan to get the savings.
If you're eligible for a discount and enroll in a Silver plan, you'll automatically receive a version of the plan with those reductions already in place, like lower deductibles, lower out-of-pocket maximums or lower copayments. Keep in mind cost-sharing reductions aren't tax credits, so you don't have to worry about accounting for them when you file your income taxes.
Obamacare Subsidies Require Proof Of Income
To ensure that you receive a tax credit or cost sharing reduction subsidy, you need to provide proof of income within 90 days of completing your application. If your income can't be verified, the amount of your subsidy could change or you may have to pay the full premium cost of your plan.
If you have a new job and your income has changed, you'll have to resubmit your proof of income so that the subsidy amount you receive can be adjusted up or down accordingly.
1040 federal or state tax return
Pay stubs
Self-employment ledger documentation
Social Security Administration statements
Unemployment benefits letter
No matter how straightforward our explanations, understanding Obamacare subsidies finding the right health insurance plan for you and your family isn't always easy. The professionals at HealthMarkets can help you make the right choices to fit your needs and budget. Call us 24/7 at (800) 304-3414, or meet with one of our more than 3,000 licensed health insurance agents.