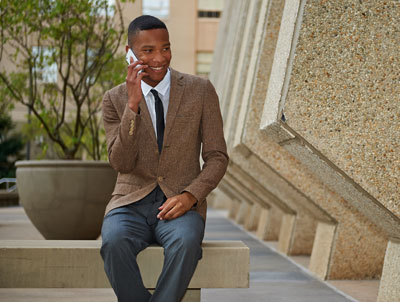 Open enrollment is the season to buy health insurance through the Affordable Care Act's federal and state exchanges. Yet it's also possible to purchase health insurance outside of the Open Enrollment period, as long as you have experienced what's known as a "qualifying life event."
A qualifying life event is a major life change, one that also changes your insurance needs. These happen pretty often to Millennials (those born between 1980 and the early 2000s), whose lives are undergoing lots of transitions. Whether you've changed jobs, moved, just got married or recently had a baby, you may need to change your health insurance coverage. Here is some more information on these qualifying life events that allow you to sign up for health insurance any time of year:
Marriage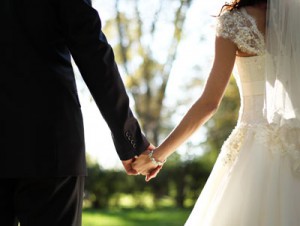 Millennials are squarely in the marriage sweet spot—according to the U.S. Census Bureau, the average age is 29 for men and 26 for women. After the vows are exchanged and toasts are made, a married couple has the opportunity to reconcile their health insurance coverage. The individual plans that were right for them when they were single may not meet their needs as a couple, or one spouse may not have coverage at all.  As a qualifying life event, marriage gives the happy couple 60 days to purchase a new health plan or change an existing one. As part of that process, couples should assess their health insurance options, apply for government subsidies and then purchase the insurance plan that suits their changed needs.
New Baby
Having a baby–or adopting a baby or child–is clearly a life-changing event and it is important to protect your child's health as well as your financial well-being.  New parents need to find the right pediatrician for their child, make sure they get the health care they need now and understand what they may need in the future. Your current health plan, however, may not be the right one for a growing family, which is why the government considers a birth or adoption a qualifying life event to give you the chance to find a plan that best serves the needs of your growing family.
Losing A Job
The average 26-year-old has already had six jobs since they were 18, according to the Bureau of Labor Statistics.  Whether you were laid off or voluntarily left your job, you'll probably face a period of time without health insurance. Fortunately, the loss of job-sponsored health insurance is considered a qualifying life event, and gives you time to find an affordable plan.  One caution: if you voluntarily drop a job-based plan without leaving your job, you won't qualify for the Special Enrollment Period.
Turning 26
If you're 25 and are covered under a parent's health plan, it's important to know that your current coverage will end when you turn 26. The Affordable Care Act says 26 is the age at which individuals must be responsible for their own health insurance.  Of course lots of birthdays fall outside the Open Enrollment period, which is why that 26th birthday is a qualifying life event. Once you turn 26, you'll have 60 days to sign up for a health insurance plan that meets your needs and suits your wallet. If you enroll before your 26th birthday, coverage can start as soon the first day of the month you lose your current coverage. If you enroll during the 60 days after your birthday, coverage can start the first day of the month after you pick a plan.
Millennials who have experienced a qualifying life event and are shopping for health insurance can get help from HealthMarkets Insurance Agency. With access to more than 200 different insurance companies, we can help find the plan that's right for you. Call us 24/7 at (800) 827-9990 or meet with one of our 3,000 licensed health insurance agents.