Many of us love to plan for life's exciting moments. We map out our careers, we dream about our first home, and we prepare for the birth of our first child. But when it comes to the hard times, we are less willing to talk about what preparation is needed should something unpredictable happen. You've probably done a great job setting up your work and home life. But what measures have you taken to protect yourself if you are injured and cannot get to work? Supplemental disability insurance is a small investment that can help you protect the lifestyle that you're accustomed to.
Maybe the reason so few of us plan for life's unexpected moments is because we think that accidents and injuries won't happen to us. But did you know that according to the Social Security Administration, 3 out of 10 Americans entering the workforce today will become disabled before they retire? HealthMarkets Insurance Agency can help you to be more prepared should an injury leave you unable to work. Continue reading to learn more about the supplemental protection options available to you.
What Is It?
Supplemental disability coverage is an insurance product that helps to protect your standard of living should you become sick or have an accident that results in you being totally disabled. The benefits are designed to replace a portion of your salary for a set period of time in the event that you cannot work due to a qualifying illness or injury.
How It Works
If a person becomes injured by a qualifying accident or illness and becomes disabled and is therefore not able to work, a claim is filed. Once the claim is reviewed and approved, a short-term disability cash payment is paid directly to the claimant.
The Definition of Disabled
A person looking to receive a cash payment due to a temporary disability must be declared disabled. This means that due to a sickness or injury you are under a legally qualified physician's care and not actively at work.
What Does It Cost?
Disability insurance premiums vary based on coverage options and underwriting. But individual protection can be purchased for as little as $3.56 per month.1
What Can My Cash Benefits Be Used for?
Your benefits can be used for any bill or expense you have. They do not have to be reserved for your medical expenses. For example, you could use them to pay for: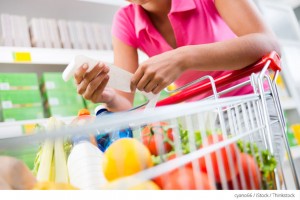 Groceries
Rent or mortgage
Car payments
Child care expenses
Utilities
And of course they can be used to pay for your copays and coinsurance, as well as any other unpaid medical expenses.
Features and Benefits:
The application process is simple and can be completed in minutes
Premium costs do not increase with age
Coverage can be purchased starting at around $3.56 per month1
Cash benefits are paid directly to you, not a hospital or other care provider
Cash benefits can be used to pay for any of your care or living expenses
You own the policy. It belongs to you even if you change jobs
Some Startling Statistics
According to the Council for Disability Awareness:
Over 37 million Americans are disabled

More than 50% are in their working years, from age 18-64

31.6 months is the average duration for a disability claim
One in eight will be disabled for five years or longer
62% of all personal bankruptcies filed in the U.S. are a result of medical bills
48% of U.S. families do not save any of their annual income
One-third of Americans have no retirement savings
68% of adult Americans have NO emergency savings
65% of working Americans say that within less than a year of losing their income they would not be able to cover normal living expenses
Don't Let Myths Like These Stand in the Way of You Buying Coverage
Why Do I Need Supplemental Disability Insurance?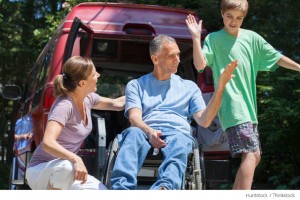 You've probably heard the notion that many Americans are living paycheck to paycheck. For some, losing even just one week's pay can cause financial strain. Imagine what can happen if an accident keeps you from working for an extended period of time.
Without short term disability insurance, a family can be forced to cut back on food, clothing, transportation, and housing. Depending on how reliant your family is on your income, the repercussions from loss of income can sometimes be even more devastating. Temporary disability insurance can help you to replace some of the income lost due to a disabling accident or illness. Having temporary disability benefits can help you and your family maintain your standard of living.
Exclusion of Benefits
There are some circumstances for which your temporary disability insurance will not pay you. It is always recommended that you check your policy's exclusions and limitations before choosing a plan or filing a claim. For example, benefits will not be provided if a loss occurs due to any of the following reasons:
An act of war including any active military service
Participation in a riot or civil protest
Any intentional self-inflicted harm or suicide
Cosmetic surgery
Drug addiction or alcohol abuse
Participation in illegal activity or incarceration
Participation in a risky sport or activity such as parachuting, hang gliding, bungee jumping, or racing cars or motorcycles
Can I purchase Temporary Disability Insurance if Unemployed?
No. A person looking to purchase supplemental disability insurance must be actively at work. This means working on a permanent basis at least 25 hours per week for wage or salary and performing duties for which you are qualified by reason of education, training, or experience.
Isn't This What the Social Security Administration Is for?
The Social Security Administration does pay some benefits to those who apply for temporary disability. However, they generally don't pay well enough for someone to live comfortably. In 2013, the average disability payment was less than $1,130 per month. It's also important to note that 65% of initial Social Security Disability Insurance applicants are denied. If you do qualify for SSDI, supplemental disability insurance can help you fill in the gap between your lost wages and your SSDI payment. If you don't qualify for SSDI, supplemental insurance could be a lifesaver.
Doesn't My Employer Already Provide This?
Your employer may provide you with some type of group disability income insurance. This type of policy typically provides some pre-disability salary and can serve as a good foundation for protection. But it may not be enough to support you and your family if you're too hurt to work . Purchasing disability insurance can be a great way to tailor your coverage to protect your current lifestyle should a disability occur.
How Do I Purchase Supplemental Disability Insurance?
You can take some measures today to protect the life you've created for yourself. Supplemental disability insurance is a small cost investment that could help you protect the lifestyle that you've grown accustomed to. HealthMarkets can help find you that protection.
We have a variety of supplemental disability insurance plans that can help you and your family should an accident leave you without income for an extended period of time. Our coverage options are affordably priced and our service comes at no cost to you. Call HealthMarkets today at (800) 642-0607 to get a free quote on disability insurance. Or find an agent near you.