It's true what they say: "Prevention is the best medicine." So taking care of your eyes before a problem develops or gets worse is vital. Supplemental vision insurance can help you and your family maintain good eye health. The truth is that you could be among the millions of people in America who will end up having vision problems or developing more serious eye conditions. In fact, an American becomes visually impaired or blind every 7 minutes, according to a study published in The Silver Book: Vision Loss Volume II. If your eyesight is already not the best, or even if it's 20/20, an ounce of prevention now can go a long way toward keeping your eyes healthy.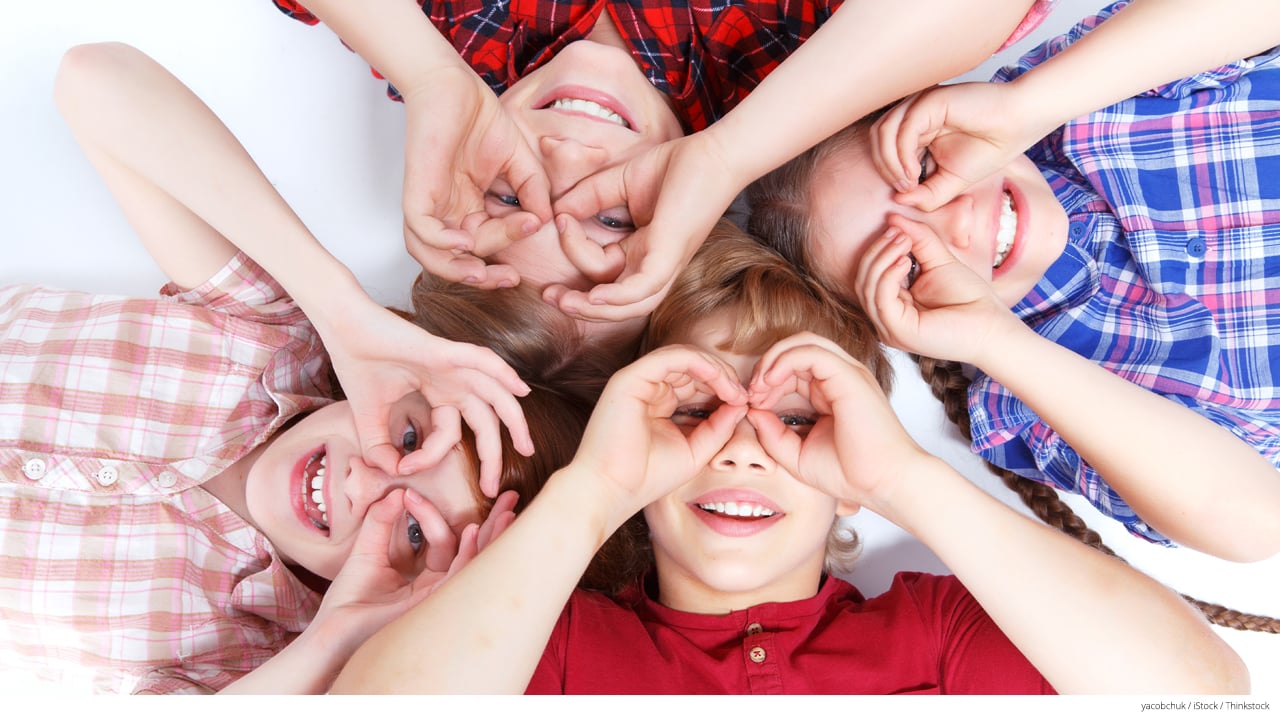 How Vision Insurance Works
Vision insurance acts as a supplement to your regular health insurance by providing benefits not covered under your major medical plan. In some ways, the two work similarly—you pay a monthly premium to receive certain benefits and the plan covers some of the costs of care. Another similarity is that vision plans also use provider networks that allow you to pay less by visiting in-network providers. One of the main things that makes vision insurance different from major medical insurance is that plans only cover eye care services (usually once every 12 months; although, some plans may be every 24 months).
So if you need to check your vision or eye health for prescription glasses, for example, and vision coverage will only pay for one exam and eyeglasses for the year, you would have to wait until the following 12 or 24 months to update your prescription under the plan. Most plans also offer the option to get contact lenses instead of glasses but not both during the same benefit period. If you want the plan to cover both, you would have to get glasses one year and contact lenses the next. Or, you could get both at one time and pay for either the contacts or eyeglasses out-of-pocket.
How your vision coverage works also depends on the type of insurance it's classified as. There are three categories for vision insurance.
Indemnity Health Insurance: A plan under this category allows you to choose your provider.
Health Maintenance Organization (HMO): This type of coverage gives you access to a network of providers offering discounted rates. You typically need to stay within the plan's network to receive covered care.
Preferred Provider Organization (PPO): You also get access to discounted rates through a provider network, but you can choose to see a provider outside of the network and pay more.
How to Get Eye Insurance
There are four main ways you can get eye insurance: through a stand-alone, supplemental vision insurance plan; a health insurance plan that includes vision insurance; a group vision insurance plan; or a dental and vision insurance bundle.
Stand-alone vision plan: This is provided through private insurance companies. Because employers are not required to provide vision insurance by law, stand-alone plans are an affordable option for vision coverage. If your employer offers vision coverage, you can choose not to enroll in their plan and buy your own, which may offer more benefits or have lower copays.
Health insurance plan: You may be able to get health insurance that includes vision coverage for routine eye care through an employer, the Marketplace, a Medicare plan from an insurance company, or Medicaid. Qualified health insurance under Obamacare must include pediatric vision benefits (even if you don't have children), but those plans don't have to offer adult vision coverage. A Medicare Advantage plan, which is only available from private insurance companies, can cover routine exams, lenses, and frames. Medicaid covers eye care for kids in all states, but only certain states provide this benefit to adults.Vision tests for eye diseases are covered under Medicare Part B, but routine exams for corrective eyeglasses and contact lenses are not. You can also get medically necessary eye care for disease, infection, and injury under a private health insurance plan.
Group vision insurance: This is typically available through an employer, an association, or union that provides its members with group benefits, or a state or federal government agency that provides group retiree insurance.
Dental and vision bundle: Packaged dental and vision insurance can also be offered as a group benefit through an employer, from a private insurance company, or as a member benefit from an association.
Discount Vision Plan: The Not-So-Insurance Way to Get Vision Benefits
OK. This way is really not insurance at all. It's exactly what it says it is … a discount. In order for a plan to be deemed insurance, there must be an underwritten policy between you and the plan provider that typically involves some cost-sharing. When you have vision insurance and visit a provider, the provider bills the insurance company for services you receive. You pay for whatever costs are not covered under the plan, such as your copay. But with a discount vision plan, the provider does not bill an insurance company—you pay the provider directly for the amount leftover after the discount. Essentially, you're paying out-of-pocket for your eye care services and products; it's just that you get a discount for visiting a provider that accepts your discount plan membership.
Know What's Covered in Your Vision Insurance Plan
Tips on How to Get the Most Out of Vision Insurance
Choose a plan that has a broad network of providers and includes major retail chains—many retail providers are located nationwide, which adds more convenience.
Pick a plan that includes coverage for a domestic partner or the whole family to help keep costs down when everyone visits the eye doctor.
Shop for a plan that includes additional savings on eyewear through a discount program.
Stay in the plan's network to take advantage of lower copays and larger allowances.
It's important to know what your vision insurance covers to make sure you're getting benefits that will fit your needs. A supplemental vision plan can provide contact lenses and eyeglass insurance for individuals, couples, and families. In addition, vision plans usually include a discount program that can save you money on frames, lenses with special enhancements like scratch resistance and UV coating, and corrective laser eye procedures like LASIK or PRK. The standard covered benefits for vision insurance include:
Routine eye exams necessary for preventive care (may not include contact fitting)
Uncoated eyeglass lenses (single, bifocal, or trifocal vision)
Eyeglass frames up to a certain allowance or dollar amount
Contact lenses in lieu of eyeglass lenses and frames up to a specific allowance
Getting a Routine Adult Eye Exam
The "routine" in a routine eye exam is another way of saying the standard things that an optometrist (eye care technician) and ophthalmologist (eye care medical doctor) check for during your visit. This exam is usually performed for either eyeglass corrective lenses or contact lenses. You can have both at one time, but you will likely have to pay for your contact lens fitting out-of-pocket.
You may also hear this being called a comprehensive eye exam. Depending on the provider, routine and comprehensive could mean the same thing and include the same tests. Or, routine could mean it doesn't include more in-depth steps like a dilated retinal exam or visual field testing. When choosing a provider in your private vision insurance network, you may want to check what the provider's exam includes to make sure you're getting comprehensive service.
A comprehensive eye exam for adults can include the following tests:
Eye muscle movement: Checks that your eyes are aligned and can target moving objects.
Visual acuity: Determines how well you can see letters on a chart. This test involves covering one eye at a time to get an accurate reading for each.
Visual field (perimetry): checks what you can see (without moving your eyes) using peripheral vision.
Retinal exam: Uses pupil dilation drops and an ophthalmoscope to check the back of your eyes, which includes your optic nerve head, retina, and retinal blood vessels.
Retinoscopy: Checks how your eyes reflect light. The eye doctor flips through different lenses on a machine while you stare at a large letter to get an estimate for the amount of prescription you need.
Refraction: This gives the eye doctor an accurate reading for your prescription by flipping through different lenses on a machine while you identity which letters you can see better.
Slit lamp (biomicroscope): Lights up the front of your eyes to check for eye diseases and disorders.
How Often Should Adults Get a Routine Eye Exam?
According to a WebMD article, adults over 40 should get their eyes checked every 2 to 4 years, but those who may be at risk of developing an eye condition or who currently have eye problems should get an exam every year. Adults under 40 with no vision problems can get a checkup every 2 years. If you have type I diabetes, it's recommended that you take an eye exam within the first 5 years after diagnosis and every year afterward. But if you have type II, you should get checked immediately and take an eye test every year. The National Eye Institute recommends yearly, dilated eye exams for those 60 years and older, as well as for African Americans over 40 because they are at a greater risk of developing glaucoma.
Vision Exam for Kids
Vision screening in the early years of a child's life is usually performed by a pediatrician or family doctor. This is typically part of a routine wellness checkup that's covered under your health insurance. All health insurance plans that meet the minimum essential coverage under Obamacare must include pediatric eye care. If you don't have a health plan that provides pediatric vision benefits, you would need to add your child to your supplemental vision insurance plan to possibly avoid spending a lot of money out-of-pocket at an eye care provider.
Kids need their eyes checked regularly as they get older, so knowing when they should get a vision exam is important. The American Optometric Association (AOA) recommends that infants as young as 6 months have their first comprehensive eye exam. The next ages for additional exams are at 3, 5, and 6 years old before your child begins first grade. Because good vision is important in a child's ability to learn in the classroom, some states require an eye exam prior to your child entering the first grade. Once your child is in school, the AOA recommends an exam every 2 years if there is no vision problem. If a vision problem is present, he or she should get an exam every year.
What Eye Exams Test for Kids
Doctors use many screening and examination methods to check your child's overall eye health. One of the main eye conditions that an eye doctor would check for is amblyopia, also known as "lazy eye." This is the loss of ability to see in detail in one or both eyes, and it is the most common vision impairment among children. But if detected early, this condition can be corrected. Below are more vision screening and eye tests for children along with testing methods used.
  Vision Screening/Exam
  Methods Used

Near vision
Distance vision
Peripheral vision
Astigmatism
Eye focusing and movement skills
Eye's reaction to changes in light and darkness
How the eyes align and coordinate with each other
Hand-eye coordination
General eye problems

Eye chart test
Letters
Pictures (plane, house, etc.)
Tumbling E game (good for children who cannot yet read) to check visual acuity
Many Americans With Vision Impairment Are Not Getting the Eye Exams They Need
The National Eye Institute (NEI) reports that more than 11 million Americans have a vision impairment that can be corrected. Some of the most common types of vision impairment are due to refractive errors (nearsightedness, farsightedness, astigmatism, and presbyopia). Among the 11 million visually impaired adults without insurance, 58 percent don't go to the eye doctor for help with their vision problems.
Yet, getting regular eye exams is essential in minimizing vision problems as you age. It's painful to say this, but 40 years old seems to be the magic number for the onset of more frequent eye problems, one of the most prevalent being myopia (nearsightedness). The American Academy of Ophthalmology reports that myopia affects more than 34 million Americans who are 40 and older—this accounts for almost 24 percent of that population. With these statistics, it's smart to get private vision insurance now to help keep down the cost of maintaining your eye health as you get older.
Eye Health in America [INFOGRAPHIC]
How an Eye Exam Can Detect Major Health Problems
Getting your eyes checked is not just to detect and correct common vision impairment. A comprehensive eye exam, where your pupils are dilated, can actually detect early signs of serious medical conditions. So even if you currently have 20/20 vision and would otherwise skip out on going to see an ophthalmologist, getting regular exams could actually help save your life.
Without supplemental vision insurance, a comprehensive eye test can run you about $154 on average. Plus, if your eyes show signs of a major disease, you may have to go in for follow-up tests or see a specialist. Imagine spending that amount of money or more back to back when you weren't even expecting to. Vision coverage can help protect you from some of the out-of-pocket costs of testing for eye diseases. To better help you realize how important your eyes are to your health, here's a list of some conditions that a comprehensive vision exam can spot.
Diabetes: Being diabetic can cause your eyes to leak blood and yellowish fluids from the vessels in your retina. These symptoms are a sign of diabetic retinopathy, which is the most common diabetic eye disease and main cause of blindness in the U.S., according to the National Eye Institute. All other types of diabetic eye diseases can also lead to partial or full blindness.
High cholesterol: This condition can put you at risk of having a stroke or heart disease. But you can know if you're at risk if an eye test shows any yellowish rings around your cornea.
Hypertension: Also known as high blood pressure, this condition can be detected if the tiny vessels in your eyes are bleeding and show kinks. High blood pressure can run in families and is very common among African Americans who typically develop this condition at younger ages than any other race in America, according to WebMD.
Autoimmune disease: This condition results in your immune system attacking the healthy cells in your body. Sad to say, but this can weaken your body to the point of death. Staying on top of your eye health through regular exams can show if there is inflammation in your retina, which is a symptom of autoimmune disorders like lupus.
Thyroid disease: Bulging eyes is a sign of Graves' disease, which is a symptom of an overactive thyroid. Although you can look in the mirror and see if your eyes are bulging, only a trained eye doctor can test to see if it's a sign of a thyroid disorder.
Tumors: Believe it or not, your eyes can reveal if there's a potential that you have tumors in the neck (or other parts of the body). This can be detected if your exam shows pupils that are different sizes and droopy eyelids.
Cancer: It may seem weird that an eye exam can tell if you have cancer, but it's a fact that can't be ignored. Your eyes can reveal abnormal tissue growth for certain types of cancer, such as skin cancer.
Why Getting Eye Insurance Is Cost Effective
A large majority of Americans over 40 are not getting their eyes checked primarily because of the cost of care and not having insurance that provides vision coverage, according to a study released in 2011 from the Centers for Disease Control and Prevention (CDC). But the fact is, vision coverage is a relatively inexpensive insurance to maintain because premiums are much lower than that of major medical insurance.
You could get an individual vision plan for as little as $9 a month3. If you multiply this by 12 months in a year, that's $108 that you could potentially spend on an annual premium for a plan. When you look at the alternative of not having coverage, you're looking at about $46 more ($154 average out-of-pocket exam cost).
But that's just the exam. Without insurance, you also have to pay the full price for spectacle lenses and frames—keep in mind that lenses and frames are two separate costs. The average out-of-pocket costs with no insurance are4:
$86 for lenses without enhancements
$268 for lens enhancements
$159 for frames
When you add up how much an exam, lenses, and frame could cost you without insurance, that's about $399 to $667.
With vision coverage, your exam may be 100 percent covered. But some plans have a copay for exams. The average out-of-pocket costs with insurance are4:
$15 copay for exam
$25 copay for lenses without enhancements
$170 for lens enhancements
$9 for frames
The total amount for an eye exam, frame, and lenses with insurance is around $49 to $219 (not including any deductibles your plan might include). And as a bonus, the best individual vision insurance plans usually include discount programs for eyewear and laser corrective surgery, so you won't have to spend extra money to sign up for a separate discount plan.
How You Can Save Even More With a Vision Insurance Family Plan
As you can imagine, the amount of money you have to spend on eye care without insurance if you have a family can add up pretty fast. If you have older children, it's possible you would have to spend to same amount of money out-of-pocket on them as you would for yourself. Let's say you have a family of four. Could you imagine spending $399 to $667 four times in a year on exams, lenses, and frames? You probably could imagine it, but spending it is a different story.
With supplemental vision insurance that covers your family, you could spend as little as $25 a month in premiums3. This comes out to $300 a year in premiums that you could pay for a family eye insurance plan. In case you're still on the fence about whether or not vision coverage can really save you money, let's say your family were to only get an eye exam and pay for it out-of-pocket. If you multiply $154 times four, that's already $616, and you haven't even added on the costs of lenses and frames yet.
HealthMarkets Makes It Easy to Get the Vision Coverage You Need
Whether it's eyeglass insurance for individuals or vision coverage for the whole family, HealthMarkets is here to make enrolling in a plan simple and fast. Get answers to questions on vision benefits on your schedule. Call us 24/7 at (800) 642-0607 to speak with one of our knowledgeable agents about your eye care and supplemental health insurance needs. Let us help you get a supplemental vision insurance plan today, so it can be easier for you to take care of your eyes for a lifetime.