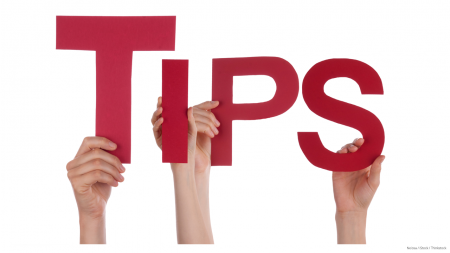 For Americans turning 65 or older, the beginning of fall is also the beginning of the Medicare season. Whether you are new to Medicare or have been using it for years, each season brings changes to your plan options.
That's why HealthMarkets reviewed the top 5 Medicare tips. Each of these tips will help ensure you are getting the most out of your Medicare plan.
HealthMarkets Reviews Tip #1: Check for Plan Disruptions
If you already have a Medicare plan, keep an eye out for a plan disruption letter. A plan disruption letter, sometimes called a non-renewal notice, means your current plan will not be available in your area the following year. Your current plan won't drop your coverage immediately, but you will have to find a new plan during the Annual Enrollment Period (AEP), which runs from October 15 until December 7.
If you already work with a state licensed agent, contact him or her as soon as October 15. Agents gain access to new plan offerings on October 15 and can help you review new plan options available this year. If you don't already have an agent, contacting one is in your best interest. We'll talk about why with tip #5.
HealthMarkets Reviews Tip #2: Check for Plan Changes
All health insurance plans can change from year to year, including Medicare plans. This year, check for changes in your plan's:
Premium
Deductible
Copayment
Coinsurance
Drug formulary
Network providers
Plan changes can be extremely minor, like monthly premiums increasing slightly to match inflation. However, more drastic changes to premiums, networks, or coinsurance amounts can make plans unaffordable. The loss of a primary in-network specialist, for example, can have an enormous effect on your healthcare costs, not to mention the loss of a well-built relationship. That's why it's so important to review your options before the Annual Enrollment Period is over, even if you enjoyed your plan last year.
HealthMarkets Reviews Tip #3: Assess Your Needs
It's wise to assess your needs each year, whether you are new to Medicare or not. Ask yourself:
What is my current health status? What level of coverage will I need?
What is my budget for a Medicare, Medicare Advantage, or Medicare Supplement plan this year?
What new and existing medications will my drug plan need to cover this year?
Which doctors or specialists do I need my plan to cover this year?
By answering these questions before you start shopping for plans, you can filter out options that will not meet your current needs.
HealthMarkets Reviews Tip #4: Cover the Gaps
While you review your plan options and assess your needs, you may want to consider supplemental health insurance. With Original Medicare and a Medigap plan, or an all-inclusive Medicare Advantage plan, there may still be gaps in your coverage. These gaps can leave you exposed to costly medical treatments or unexpected financial burdens. Supplemental health insurance plans can help fill those gaps.
However, you can't use a Medigap plan at the same time as Medicare Advantage. If you decide a Medigap plan is best, you might choose to stop using Medicare Advantage. If you have Medicare Advantage, according to medicare.gov, "It's illegal for anyone to sell you a Medigap policy unless you're switching back to Original Medicare."
Dental and vision insurance are common supplemental health insurance plans that are not included in Original Medicare. Routine cleanings, minor and major dental work, vision exams, and corrective lenses remain important as we age. So, it may be useful to ask an agent to find dental and vision insurance that fits into your budget.
Life, critical illness, and cancer insurance are also supplemental plans available to seniors. These plans are designed to provide individuals with a financial cushion should something happen.
HealthMarkets Reviews Tip #5: Contact an Agent
Licensed insurance agents really come in handy during the Annual Enrollment Period. Not only do they understand the ABCs of Medicare, they are experienced in matching consumer's needs and budgets to plans. Plus, their services come at no cost to you and will not affect the price of your Medicare plan. So whether you find a plan on your own or an agent finds the exact same plan for you, it will cost the same amount.
What Can a Licensed Agent Do?
A licensed insurance agent can meet with you in person or over the phone. The agent can help you review your options, including changes to your current plan, and make sure they still meet all of your needs. An agent can also help you find and compare new plan offerings for Medigap, Medicare Advantage, and Medicare Part D. If you're interested, an agent can even help you find supplemental health insurance.
Learn More With HealthMarkets
We hope these HealthMarkets reviews help you find the best plan available to you this year. If you'd like to see even more information about Medicare, check out our Medicare Guide, visit our resource center, or call a licensed insurance agent today at (800) 488-7621.