The cost of supplemental health insurance for seniors depends on what you are looking for: supplemental health insurance plans designed for seniors or Medicare Supplement plans? Although they may seem similar at first glance, these plans are very different. Before we give you the cost of supplemental health insurance for seniors, let's review the differences between these two plans.
Senior Supplements
Supplemental health insurance for seniors, which is sold by private health insurance companies, is an addition to existing healthcare coverage that's designed specifically to meet seniors' needs. Supplemental health insurance for seniors, which can be purchased at any time, includes coverage such as dental, vision, and hearing plans. It's important to note that senior supplement plans are not Medicare plans.
Medicare Supplement Plans (Medigap)
Medicare Supplement plans, also known as Medigap, are designed to fill the coverage "gaps" in Original Medicare (Part A and Part B) benefits. Like Medicare's "parts," each plan offers different benefits and has a different premium amount. These plans cover healthcare expenses that Medicare doesn't pay for such as coinsurance and deductibles. But, Medigap plans do not cover dental, vision, or any other supplemental health insurance benefits.
What Is the Cost of Supplemental Health Insurance for Seniors?
The average cost of supplemental health insurance for seniors will depend on where you live, the health insurance company, type of plan, and benefit level you select. While these amounts will vary greatly, we can still give you an idea what you may spend. These are typical costs of supplemental health insurance plans for seniors1:
Supplemental Health Insurance Product

Monthly Premium
Senior Dental Plan
$15.25 Basic Coverage
$35.50 Premier Coverage

Senior Vision Plan
$10 Individuals
$18 Couples
Senior Dental/Vision/Hearing Plan

$21
Source: 2020 SureBridge senior dental, senior vision, and senior dental/senior/vision plans for Florida residents.
How Much Do Supplemental Medicare Plans Cost?
The average cost of Medicare Supplement plans varies because health insurance companies have three ways that they price these plans:
Community-rated: Premiums are not rated based on your age.
Issue-age-rated: The monthly premium will be based on the age at which you purchased the policy.
Attained-age-rated: Premiums will increase with age.
Prices vary between insurance companies and regions. But, as a general reference, below is the average monthly premium ranges for 2020 individual Medigap plans in Florida2:
| Medigap Plan | Monthly Premium Range* |
| --- | --- |
| A | $131-$189 |
| B | $160-$209 |
| C | $186-249 |
| D | $168-221 |
| F | $185-$250 |
| F (High Deductible) | $51-$91 |
| G | $160-$210 |
| K | $57-$116 |
| L | $111-$171 |
| M | $173-$192 |
| N | $121-$181 |
*Pricing varies based on location and personal health information. The above ranges are based on 2020 plans available to a 65-year-old, non-smoking woman living in Florida's 32162 ZIP code.
Do You Really Need Medicare Supplemental Insurance?
Don't just focus on the premium cost of a Supplemental Medicare plan. The least expensive plan may not offer all of the "gap" coverage you expect. Before deciding on a plan simply because of the average cost of supplemental Medicare insurance, make sure you are comparing the benefits each plan offers, too.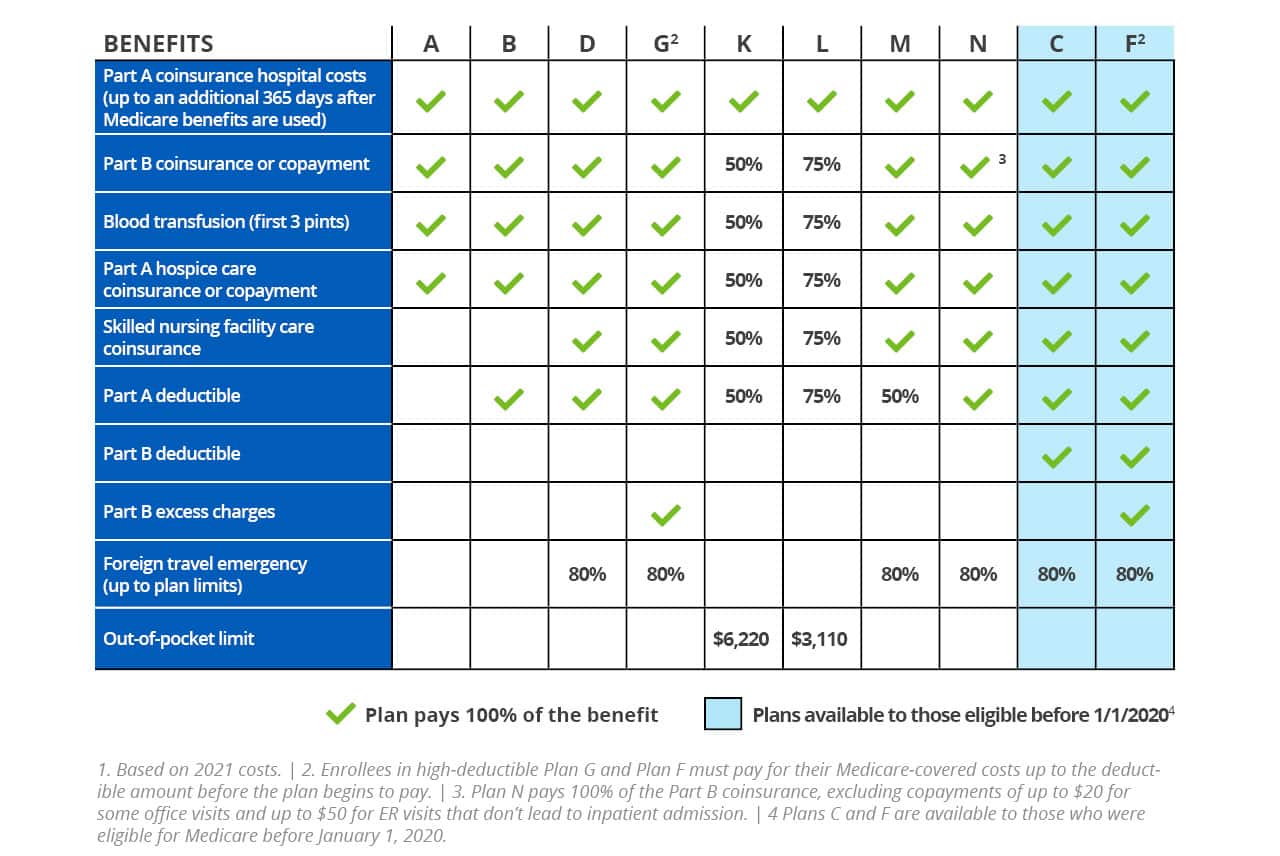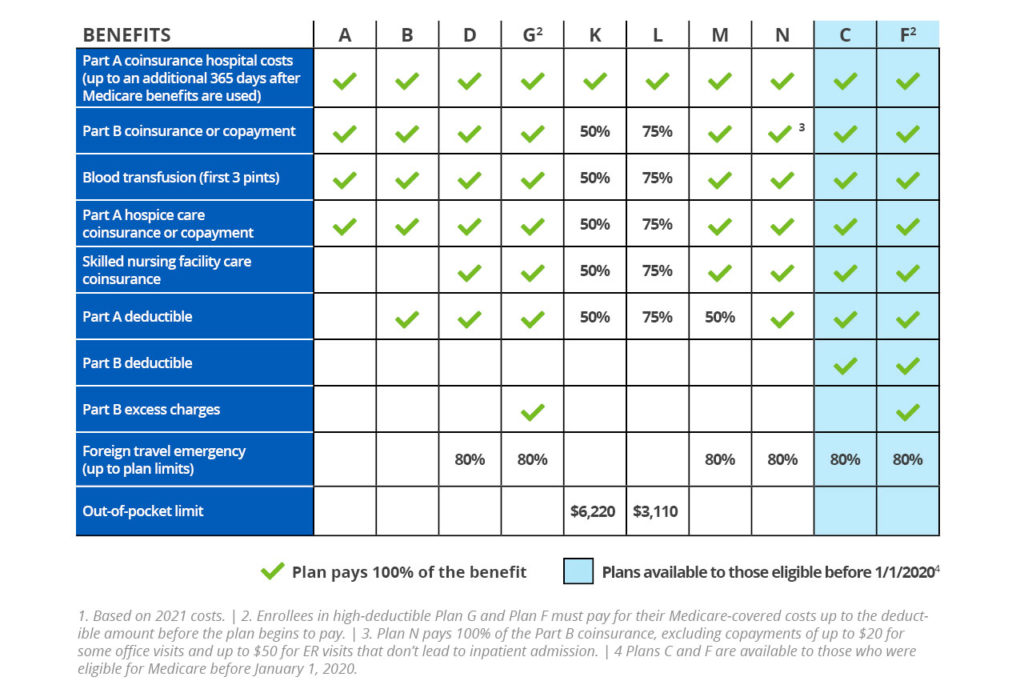 What Is the Best Supplemental Medicare Plan?
There's no single supplemental health insurance plan for seniors that fits everyone. But there is most likely a plan that will fit your specific needs. HealthMarkets can make finding a plan easy. Get a free quote for supplemental health insurance for seniors. Or, if you're looking for the cost of Medicare Supplement plans, answer a few quick questions about your preferences. Then, HealthMarkets FitScore® technology will help you compare Medicare supplement plans and find one that's the right fit for your needs. Get started today!