For most Americans, the Medicare Part D donut hole is a coverage gap that could make all the financial difference when it comes to paying for prescription drugs. While you are in this gap in 2018, you are responsible for paying for 35 percent of brand-name drug costs out of pocket until you reach a certain limit. In 2019, that amount is lowered to 25 percent.
To learn more about the Medicare Part D donut hole and Prescription Drug Plans in general, consult with HealthMarkets. With over 3,000 licensed agents available at your convenience across the country, we can help you understand Medicare Part D and find a plan that works for you.
Read on to learn more about how the donut hole can affect your prescription drug costs.
What Is the Part D Coverage Gap?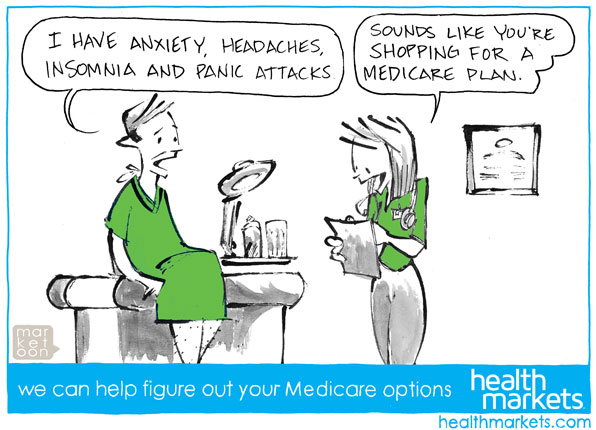 Medicare Part D, known as the Prescription Drug Plan (or PDP), helps qualified Americans get help paying for their needed medicines. These plans are purchased from private health insurance providers that are approved by Medicare.
A Part D plan's coverage works like this1:
You have to pay for your monthly premiums throughout your plan's coverage year.
Before you reach your deductible, you will have to pay all of the cost of your prescription drugs.
Once you've reached your deductible, you'll only pay a copay or coinsurance for your prescription drug costs, leaving the remaining amount for your Part D plan to cover. You will need to do this until you've reached the limit. (In 2018, the limit is $3,750

.

)
Once this limit has been reached, you will hit the coverage gap (or donut hole). During this time, you will be responsible for 35 percent of your prescription drug costs until you hit your yearly out-of-pocket maximum limit ($5,000 in 2018). In 2019, this cost will be only 25 percent.
When you finally exceed the annual out-of-pocket maximum, you will begin receiving catastrophic coverage. You may get your prescription drugs completely covered or at a much smaller cost for the remainder of the year.
Understanding which of your Part D costs go toward paying your out-of-pocket cost can help you budget your expenses and work toward getting more coverage from your plan.
Closing the Donut Hole by 2019
Under the Affordable Care Act (also referred to as the ACA or Obamacare), Medicare Part D's coverage gap was expected to close by the year 2020. But a bill signed in early 2018 moved this initiative to 2019.
The reform has phased out the donut hole by decreasing the beneficiary's share of drug costs during the donut hole until it reaches 25 percent in 2019 for both brand-name and generic drugs. However, the phase-out works differently for brand-name and generic drugs.
This chart below helps illustrate how the plan reduced the donut hole cost for prescription drugs:
Year
Percent You pay for
Brand-Name Drugs
Percent You Pay
for Generic Drugs
2016
45 percent
58 percent
2017
40 percent
51 percent
2018
35 percent
44 percent
2019
25 percent
25 percent
ACA's Benefits for Medicare Part D Plans
Because of closing the donut hole, the ACA has included several other benefits for Medicare Part D plans. Since the ACA was passed in 2010, more than 7.9 million people with a Medicare plan have saved an average of $9.9 billion on prescription drug costs.5
What Costs Count Toward Your Donut Hole?
Between all of the expenses you incur paying for your Part D plan, it's important to understand which of these costs count toward the coverage gap, and which ones don't.
According to the Centers for Medicare and Medicaid Services, the expenses that count toward the donut hole can include:6
Copayments
Coinsurance
Yearly deductible
Brand-name prescription drug discounts you receive in the donut hole
The amount you pay in the donut hole
The expenses that don't count toward the donut hole can include:
Your plan's monthly premium
The pharmacy dispensing fee
The cost of prescription drugs that aren't covered on your plan's formulary
With new Medicare plans being introduced each year, you may be eligible for a plan that could increase the amount of benefits you receive while lowering the amount you pay out of pocket, whether in premiums or deductibles.
The ACA also improved access to affordable drug coverage for individuals enrolled in Medicare who make a modest income. According to the NCPSSM, this was done by:5
"Eliminating copayments for many beneficiaries receiving home and community-based services who are eligible for both Medicare and Medicaid."
"Reducing the number of low-income beneficiaries required to change plans each year to maintain zero premiums."
"Allowing widows and widowers to more easily retain their low-income eligibility."
"Enhancing outreach programs to ensure that more beneficiaries who are eligible for a Part D Low-Income Subsidy are able to enroll."
Ready to Enroll in a Part D Plan? Here's What You Need to Know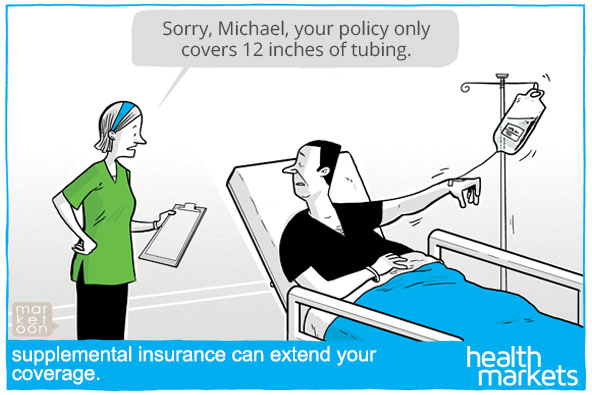 There are two important things to consider when you're ready to enroll in a Medicare Part D plan: your Medicare eligibility and the Enrollment Period.
Information About Your Medicare Part D Eligibility
In order to be eligible for Original Medicare (Part A and Part B), you must qualify as one of the three basic groups of eligibility:7
Americans ages 65 or older.
Americans younger than 65 years old who have certain disabilities and illnesses (e.g., End-Stage Renal Disease).
Americans of any age who have kidney failure and require dialysis or a kidney transplant.
Americans who have ALS (Amyotrophic Lateral Sclerosis or Lou Gehrig's disease).
If you're eligible for Medicare Part A and/or Part B plans, you are eligible for other parts of Medicare, including Part D.
You may also be eligible to enroll in Medicare Part C, or Medicare Advantage, which is a combination of Medicare Parts A, B, and D. By enrolling in Medicare Advantage, you can pay just one monthly premium for a plan that may include coverage typically included in Parts A, B, and D separately; however, the amount of prescription drug coverage may vary based on the policy as compared to a supplement Part D plan.
Information About Medicare Enrollment Periods
Once you reach eligibility for Medicare, you'll receive a Medicare card in the mail close to the date of your eligibility with information about your auto-enrollment in Part A and B. You can then begin shopping and enroll in any Medicare supplement plans or prescription drug plans from a private health insurance company.
For most Americans, you may need to enroll during an available Medicare enrollment period . This can include the Annual Enrollment Period, where most Americans are required to enroll in a health insurance plan through a public or private health insurance exchange, such as HealthMarkets.
The Annual Enrollment Period is open for a set amount of time, typically lasting two to three months at the end of the year, where you can shop, enroll or re-enroll for healthcare coverage.
You can also enroll for a Medicare supplement plan outside of the Open Enrollment Period if you qualify after the period ends. This enrollment window is known as the Special Enrollment Period. If you have a special circumstance that happens outside of open enrollment, like moving or losing your group coverage, you may enrollment in a plan during the SEP.
If you want to change your Medicare Advantage or Part D plan during the Special Enrollment Period, you must qualify by one of the following ways:
You've moved to a new address that isn't in your plan's area of service.
You are no longer be eligible for Medicaid.
You have a chance to get other coverage.
You've had Medicare terminate your plan's contract.
You become eligible for Medicare and Medicaid.
You dropped a Medigap policy for your first time to join a Medicare Advantage plan.
To see if you're eligible to enroll in a Medicare Advantage or Part D plan, contact a HealthMarkets agent nearest you.
Tips for Shopping for Medicare Part D Plans
If you're interested in enrolling in a Medicare Part D plan, here are some tips to consider when you're shopping for the right policy:
Do you know what prescriptions you take? Ask your pharmacist for a list.
Do you already have prescription drug coverage through another insurance plan?
Do you want to be able to get your prescriptions by mail?
Do you want to stay with the pharmacy you are using now?
Make sure to review the premium, annual deductible, and out-of-pocket maximum limit of any Medicare Part D plan you're considering.
Make sure you know what benefits you're entitled to, as well as the benefits that are included with the policy you're interested in.
When you contact us, we can help compare your coverage options, plan choices and prices to find the one that's right for you by asking what's important to you:
Do you want to keep your current doctors?
Do you need drug and vision benefits?
How much do you want your deductible to be?
How much can you afford in monthly premiums?
When you need help learning about the Medicare Part D donut hole, information about your policy, or you're ready to look for new Medicare options, contact us. We're available 24/7 online or by phone at (800) 488-7621. Our licensed agents are ready to help you today.