Buying Medigap supplemental insurance has a lot to do with knowing when and how to buy. We break down the different situations that affect buying a policy to help you better identify where you fit. After reading this Medigap buyer's guide, you should be able to better decide whether buying a plan now—or later—makes sense for you. And you'll have the basic information you need to feel more confident when you're ready to enroll in a plan.
What Is Medigap?
Medigap, also called Medicare supplemental insurance, is a type of supplemental medical insurance for seniors that is sold by private insurance companies to help fill the gaps left by Original Medicare (Medicare Parts A and B). These coverage gaps are mainly out-of-pocket expenses such as copayments, coinsurance, and deductibles for covered Medicare services. Medigap supplemental insurance policies are designed to work only with Original Medicare. So you must be enrolled in both Medicare Part A and Part B to buy a Medigap plan. In a bit, we will discuss the various circumstances under which you can buy Medicare supplemental coverage.
In most states, Medicare Supplemental insurance comes in 10 standardized plans, which are represented by letters: A, B, C, D, F, G, K, L, M, and N. There is a high-deductible version of Medicare Supplement Plan F, sometimes shown as Plan F+. Insurance companies are not required to sell all plan types. In Massachusetts, Minnesota, and Wisconsin, known as waiver states, plans are standardized differently.
Buying Medigap During Your Open Enrollment Period (65 or Older)
Your Medigap Open Enrollment Period (OEP) is the time frame in which you can buy any Medigap plan available in your area—regardless of whether you have health problems—and for the same price as a healthy person. Your OEP lasts for 6 months. It starts on the first day of the month you're 65 or older and enrolled in Medicare Part B. For example, if you turn 65 and enroll in Medicare Part B in May, then May 1 through October 31 would be the best time to enroll in supplemental coverage for seniors on Medicare.
If you choose to delay enrollment in Medicare Part B, you might have to pay the Part B late enrollment penalty. But there's an exception to this consequence if you're eligible for Medicare and have job-based insurance.
Delaying Part B and Medigap Enrollment (Medicare-Eligible With Job Insurance)
If you or your spouse are still working past the Medicare-eligible age, delaying Medicare Part B enrollment—which also delays your Medigap OEP—may be in your best interest if you have group health insurance through an employer or union. These are some of the reasons you would want to delay Medicare Part B enrollment if you have health insurance through an employer or union.
In most cases, group health insurance based on current employment is often similar to Medicare Part B coverage.
You won't have to pay for Part B benefits before you really need them.
If you enroll in Part B when your employer coverage ends, you won't have to pay the Part B late enrollment penalty.
You can use your Medigap OEP when it's more of an advantage to you.
Note: If you're going to delay enrollment in Medicare Part B because you're currently employed, contact Social Security to let them know. If you do choose to enroll in Part B while you have employer coverage, your Medigap OEP will start. If you don't buy a Medigap plan during this time period, you will miss your OEP, and you won't get another OEP when your employer coverage ends.
Buying Medigap Outside of Your Open Enrollment Period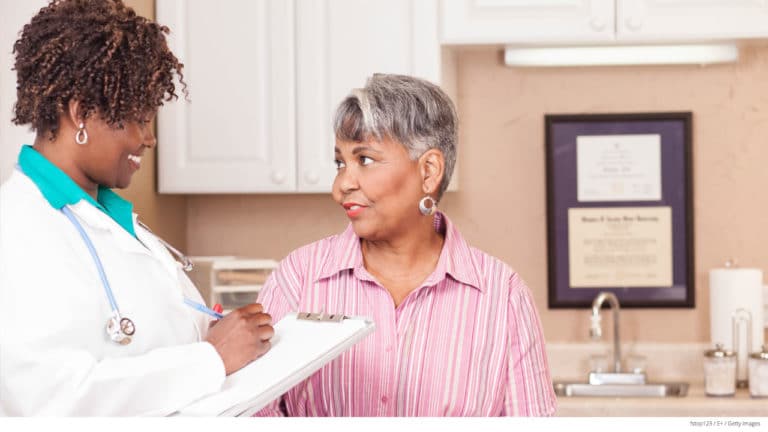 If you wait until your OEP ends to buy a Medicare Supplemental plan, an insurance company can use medical underwriting to determine whether you qualify for a policy. If you don't meet underwriting requirements because of your health, the company doesn't have to sell you a policy outside of your OEP—unless you have guaranteed issue rights.
If you're not able to buy a Medigap policy, some states will allow you to buy another type of supplemental insurance for seniors on Medicare called Medicare SELECT. When you enroll in Medicare SELECT, you have 12 months to decide whether you want to keep this coverage or switch to a standard Medigap policy.
Buying Medicare Supplemental Insurance When You're Under 65
If you're under 65 and on Medicare because you have a disability or end-stage renal disease (ESRD), you're only entitled to buy Medigap in states where insurance companies are required to sell policies to people under 65. The chart below shows states in which Medicare beneficiaries under 65 can buy Medigap supplemental insurance. (A few, including California and Vermont, exclude people under 65 with ESRD.) Insurance companies in these states are only required to sell at least one type of Medigap plan, so you may not be able to get the plan you want.
States Required to Sell Medigap Supplemental Insurance to People Under 65
California*
Colorado
Connecticut
Delaware
Florida
Georgia
Hawaii
Illinois
Louisiana
Maine
Maryland
Massachusetts
Michigan
Minnesota
Mississippi
Missouri
New Hampshire
New Jersey
New York
North Carolina
Oklahoma
Oregon
Pennsylvania
South Dakota
Tennessee
Texas
Vermont*
Wisconsin
*A Medigap policy isn't available to people with ESRD under 65.
Outside of these states, you may not be able to buy a policy because federal law doesn't require insurance companies to sell Medicare Supplemental insurance to people under 65. However, some companies in nonrequired states may voluntarily sell Medigap plans to people under 65. In this case, you would likely pay more for a policy than what a person over 65 would pay. And the company can use medical underwriting (outside of the Medigap OEP) to issue you a policy. You can check with your state to find out if you have certain Medigap qualification rights under state law.
Note: If you're currently enrolled in Medicare Part B, you will get a Medigap OEP once you turn 65. If you choose to wait until your OEP when you're 65 to buy Medigap, more plan options may be available to you at a lower premium.
Buying a Medicare Supplement When You Have a Pre-Existing Condition
You can buy Medicare supplemental medical insurance for seniors if you have a pre-existing condition, but the insurance company could make you wait for up to 6 months before providing coverage related to your condition. This is known as the "pre-existing condition waiting period." In certain instances, this waiting period can or must be waived.
If you buy a plan during the Medigap OEP and you're replacing prior creditable coverage, the insurance company may waive or shorten the waiting period.
If you had at least 6 continuous months (with no break in coverage for more than 63 days) of prior creditable coverage, the insurance company is not allowed to make you wait before covering your pre-existing condition(s).
If you buy a policy because you have a guaranteed issue right, the insurance company cannot place a pre-existing condition waiting period on your policy.
Unless you have a guaranteed issue right, an insurance company is allowed to exclude coverage for a pre-existing condition if the condition was treated or diagnosed within 6 months before the coverage start date of the Medigap supplemental insurance policy.
During this time, called the "look-back period," the Medigap supplemental insurance plan can choose not to cover your Medicare out-of-pocket expenses for an excluded condition for up to 6 months. Your Original Medicare benefits, however, would still cover treatment for your pre-existing condition. But you would have to pay your Medicare copayment or coinsurance out of pocket if the Medigap plan doesn't cover it.
Buying Medigap Supplemental Insurance When You Have a Guaranteed Issue Right
In certain situations—usually when other coverage you have changes in some way or you lose or drop other coverage—Medigap protections under federal law ensure that insurance companies cannot:
Deny you a policy because of your health.
Charge you more for a policy because of past or present medical conditions.
Issue you a policy with conditions, such as exclusions for pre-existing conditions. (All pre-existing conditions must be covered.)
In other cases, you have a "trial right" to try a Medicare Advantage (MA) plan and still enroll in a Medigap policy if you change your mind. You must apply for a Medigap policy within 63 days of the date your other coverage ends to use your guaranteed issue rights. Guaranteed issue rights apply to Medigap plans A, B, C, F, K, and L.
Medigap Costs
In addition to your Medicare Part B premium, you pay a monthly premium for Medigap supplemental insurance. Because Medigap plans provide different levels of coverage, premiums vary by plan type. The amount you pay for the same plan can also be very different from company to company. Other factors that determine how much you pay for supplemental insurance for seniors on Medicare include:
Your location.
Whether your policy went through medical underwriting.
Your age—companies can use an:

Issue-age-rated pricing based on your age when you bought the policy,
Attained-age-rated pricing based on your age each year, or a
Community-rated pricing where everyone pays the same regardless of age.

Certain discounts, such as discounts for non-smokers, paying your premium annually, or paying using electronic funds transfer.
Medigap Out-of-Pocket Costs
After Original Medicare pays the approved amount for a covered medical service, your Medigap policy usually kicks in to cover Medicare's out-of-pocket costs. There are, however, certain plans that require you to pay your annual Part B deductible and reach your annual Medicare Supplement out-of-pocket limit before costs are covered. The percentage of the costs your Medigap benefits will cover, if any, depends on the plan type. As shown in the chart below, some Medigap supplemental plans provide no coverage for certain benefits, while other benefits are covered at either 50 percent, 75 percent, 80 percent, or 100 percent.
For example, you get 100 percent coverage for your Part B deductible under Medigap Plan C and Plan F. But you get no coverage for your Part B deductible under the other plan options. Keep in mind, though, that there is no "good" or "bad" plan—the plan you choose depends on your needs and budget. Also, a Medicare Supplement plan that provides less coverage usually has a lower premium than a plan that provides a higher level of coverage.
Medigap Supplemental Insurance Tips
Enroll in either Medigap or Medicare Advantage—you can't have both at the same time.
If you buy Medigap, you must enroll in a Medicare Part D plan to get prescription drug coverage.
Remember that you pay both your monthly Medicare Part B premium and Medigap premium.
If possible, wait until your Medigap Open Enrollment Period to buy a policy when it's guaranteed to be issued.
Another tip in getting the most out of supplemental coverage for seniors on Medicare is working with an insurance agent. A HealthMarkets licensed insurance agent can help you identify the Medicare Supplement plan that best fits your healthcare needs and budget. Our service is at no cost to you, and you're under no obligation to enroll in a plan. Get started with a free Medigap supplemental insurance quote today! Call us anytime at (800) 488-7621, or meet with a licensed agent near you.